If you love Long John Silvers Hush Puppies you will LOVE this homemade hush puppies recipe! Oh they are so good they could be a meal by themselves! You can find this recipe on page 90 in our Dining On A Dime Cookbook.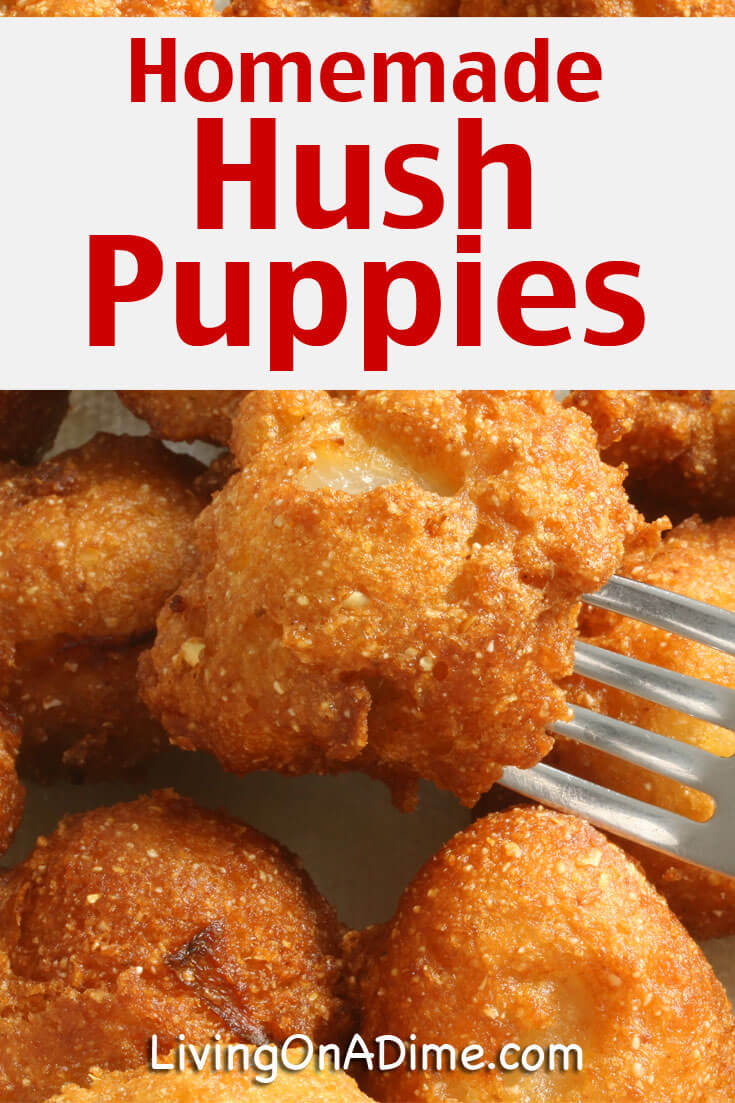 Homemade Hush Puppies Recipe
1 1/2 cups cornmeal
1/2 cup flour
2 tsp. baking powder
1/2 tsp. salt
1 egg, well beaten
3/4 cup milk
1 small onion, grated or 1 tsp. onion powder
vegetable oil for frying
dash of Tabasco (optional)
Mix together cornmeal, flour, baking powder and salt in a bowl. Mix egg, milk, onion and Tabasco in another bowl. Combine with dry ingredients. Drop a teaspoonful at a time into hot oil. When hush puppies are crisp and golden (about 1 minute), remove from oil and drain on a paper towel. Serve hot. Serves 4-6.
This homemade hush puppies recipe is from our cookbook: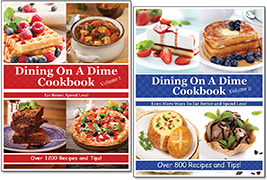 Would you like to serve food that will lower your grocery bill and your family will love to eat?
Click here to get our Dining On A Dime Cookbooks, with tasty recipes and great tips to make your life easier and save you money!