This easy homemade creamy garlic salad recipe has been a family favorite since I was a little girl! It's so easy to make and it's a super creamy and delicious salad recipe! It makes a great cool side dish for any meal, especially for barbecues and picnics and hot days! If you haven't had it yet, you've got to try it!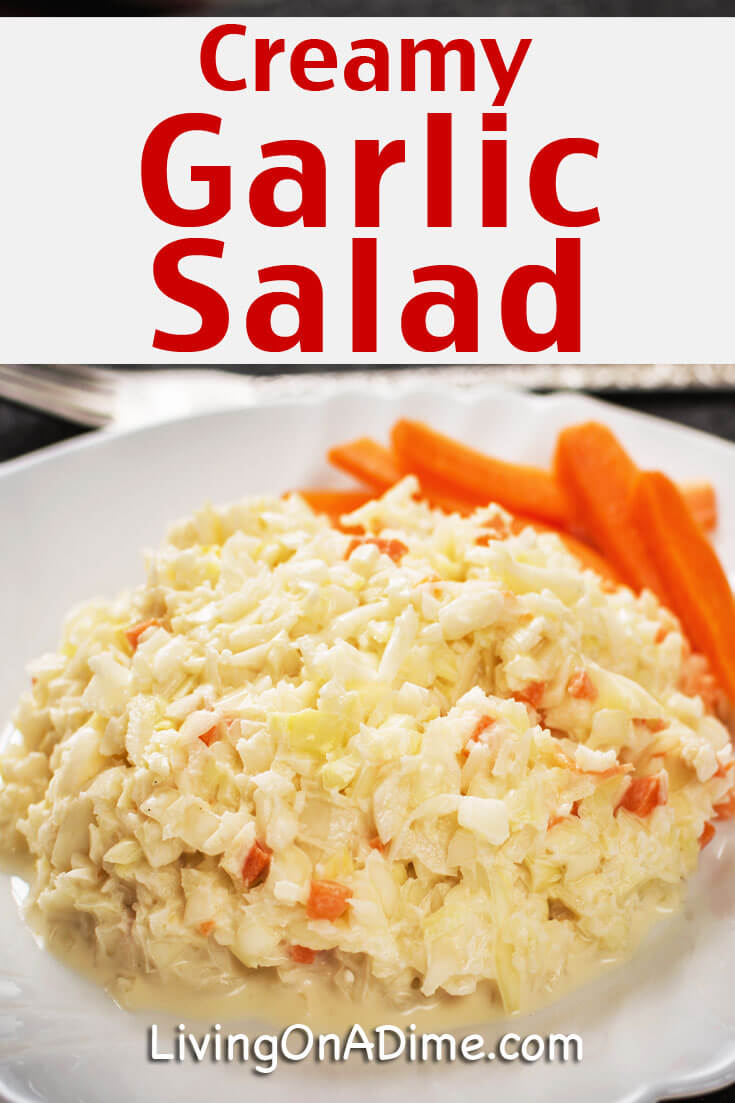 Garlic Salad Recipe
6-8 stalks celery
6-8 carrots
1/2 tsp. garlic powder
1 1/2 tsp. garlic salt
1 pint Hellman's or Best Foods mayonnaise (no substitutes)
Place celery and carrots in blender with a little water. Chop finely, drain and dry between two paper towels. Add garlic powder, garlic salt and mayonnaise. Mix well and chill overnight. 
Serves 6-8.