Who doesn't love cookie dough? It's so yummy and delicious! Add peanut butter and chocolate and you would think it couldn't get better but it does. They are no bake and easy to make, so try them the next time you need a yummy snack!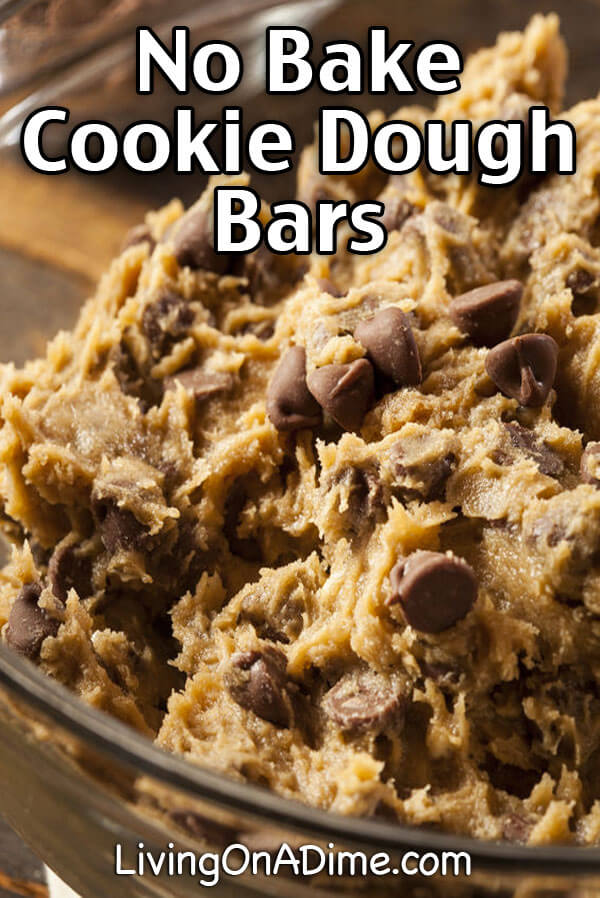 No Bake Cookie Dough Bars
1 stick (1/2 cup) butter, softened
3/4 cup brown sugar
1 tsp. vanilla
1 (14 oz.) can sweetened condensed milk
2 cups flour
12 oz. chocolate chips, divided*
1/2 cup peanut butter*, optional
Mix the first 5 ingredients well in the order listed. Fold in 6 oz. or half of the chocolate chips. Pour into a 9×13 pan. (Parchment paper on the bottom of the pan makes it easier to remove from pan.) Melt the peanut butter and the rest of the chocolate chips together and pour over the dough.* Chill for several hours until firm.
*You can adjust the chocolate chips in this recipe and add more to the dough or when you melt them with the peanut butter. Being frugal, I just add a little less than normal. Also, if you aren't a fan of peanut butter or can't eat it you can just top these cookie dough bars with melted chocolate chips.