This is the best oatmeal chocolate chip cookies recipe!! These cookies are easy to make and they're so good, they're always gone in about 30 minutes around our house!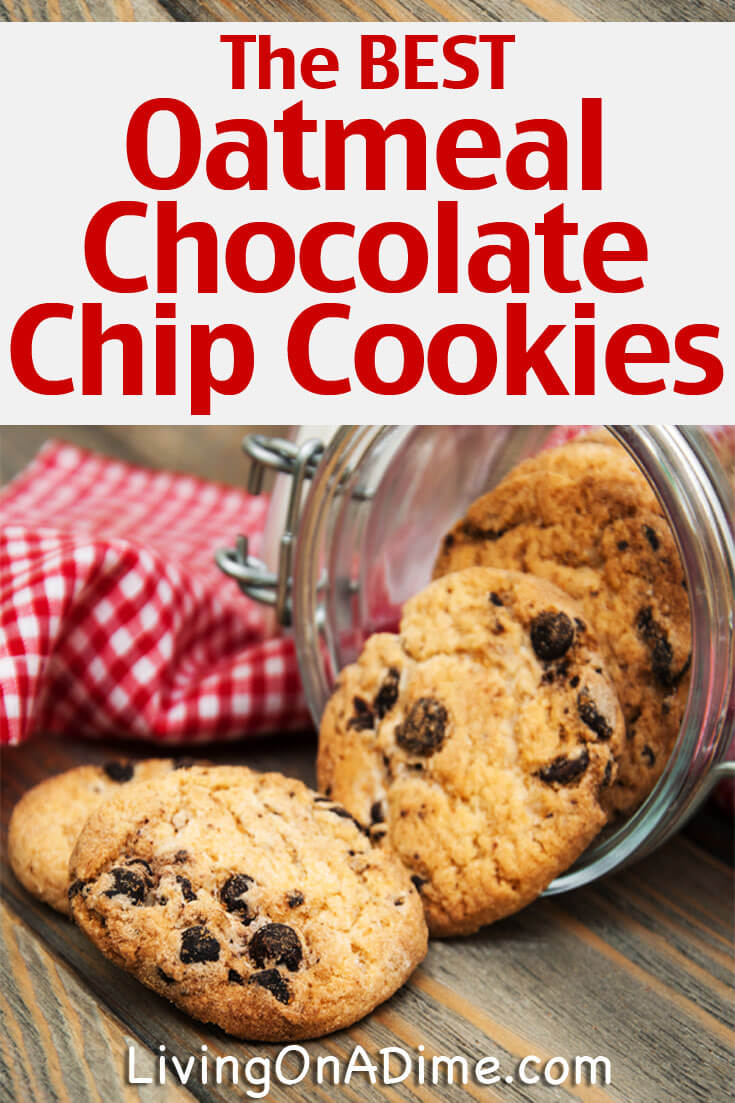 The BEST Oatmeal Chocolate Chip Cookies Recipe
The best part of this recipe is you can make any variation of these cookies that you want. You can leave out the chocolate chips and make them oatmeal raisin cookies instead. You can add coconut, nuts, cranberries, dark and white chocolate or any combination of these that you like.  This is a great basic recipe to mix up and then include any add ins that you want!
People always ask if they can use butter instead of shortening. You can but make sure you know the difference in how each cooks and how it will affect your cookies before changing it.
Butter makes the cookies very tasty, but they are flat and crisp.
Shortening makes fluffy cookies but it doesn't give them as much flavor.
To get the best of both worlds, you can combine both shortening and butter to get a nice fluffy cookie with flavor.
Oatmeal Chocolate Chip Cookies
3/4 cup shortening or 1/4 cup butter and 1/2 cup shortening
1 cup brown sugar, packed
1/2 cup granulated sugar
1 egg
1/4 cup water
1 tsp. vanilla
1 cup flour
1 tsp. salt
1/2 tsp. soda
3 cups quick cooking oatmeal
1 cup chocolate chips or raisins or nuts or any combination
Beat shortening, sugars, egg, water and vanilla together until creamy. Sift together flour, salt and soda. Add to creamed mixture. Blend Well. Stir in oatmeal. Drop by teaspoonful onto greased cookie sheets. Bake in an oven preheated to 350 degrees for 12-15 minutes. Makes 3 dozen.
Would you like to serve food that will lower your grocery bill and your family will love to eat?
Click here to get our Dining On A Dime Cookbooks, with tasty recipes and great tips to make your life easier and save you money!