This is the best homemade christmas sugar cookies recipe! Sugar cookies are a great Christmas treat and these are so light and fluffy, you're sure to love them!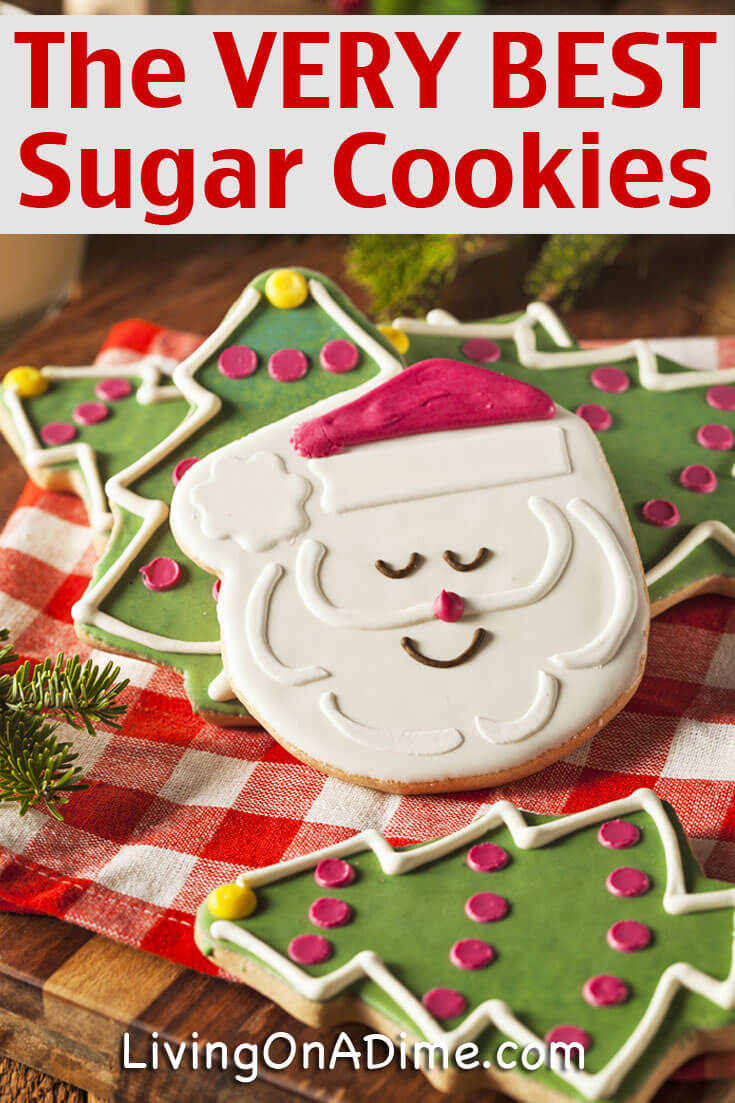 The VERY Best Homemade Sugar Cookies Recipe!
2 cups sugar
1 cup shortening
3 eggs
1 tsp. vanilla
1 cup buttermilk
3 tsp. baking powder
1 tsp. baking soda
6 cups flour
Cream together the sugar, shortening, eggs and vanilla. Add buttermilk. Stir well. Then add the dry ingredients. Mix until smooth.
Roll into balls and drop about 3 inches apart on a greased cookie sheet or silpat. Wet the tips of your fingers, smash down a cookie and sprinkle with sugar or colored sugar.
If you prefer, you can roll out the cookies. Chill for 2 hours and then roll out. The dough will be very sticky. Cut and place on a cookie sheet.
Bake at 350 degrees for 5-10 minutes, just until golden. Makes 4 dozen.
*This recipe can be easily halved. 
Buttercream Frosting Recipe
3 cups powdered sugar (If sugar is lumpy, you may want to sift it.)
1/3 cup butter or margarine, softened
1 tsp. vanilla
1-2 Tbsp. milk
Mix sugar and butter. Add vanilla. Slowly add milk, beating until smooth. If it is too stiff, add a little more milk to get the right consistency. This frosts about one 9×13 cake, two 8 inch cakes or 1 dozen cupcakes. Can store this in the fridge for several weeks.