This easy hamburger casserole recipe is a great recipe when the kids are hungry and you don't have a lot of time. It's popular with virtually everyone! Serve with a vegetable and some applesauce and you've got an entire meal in minutes! You can find this recipe in our Dining On A Dime Cookbook on page 185.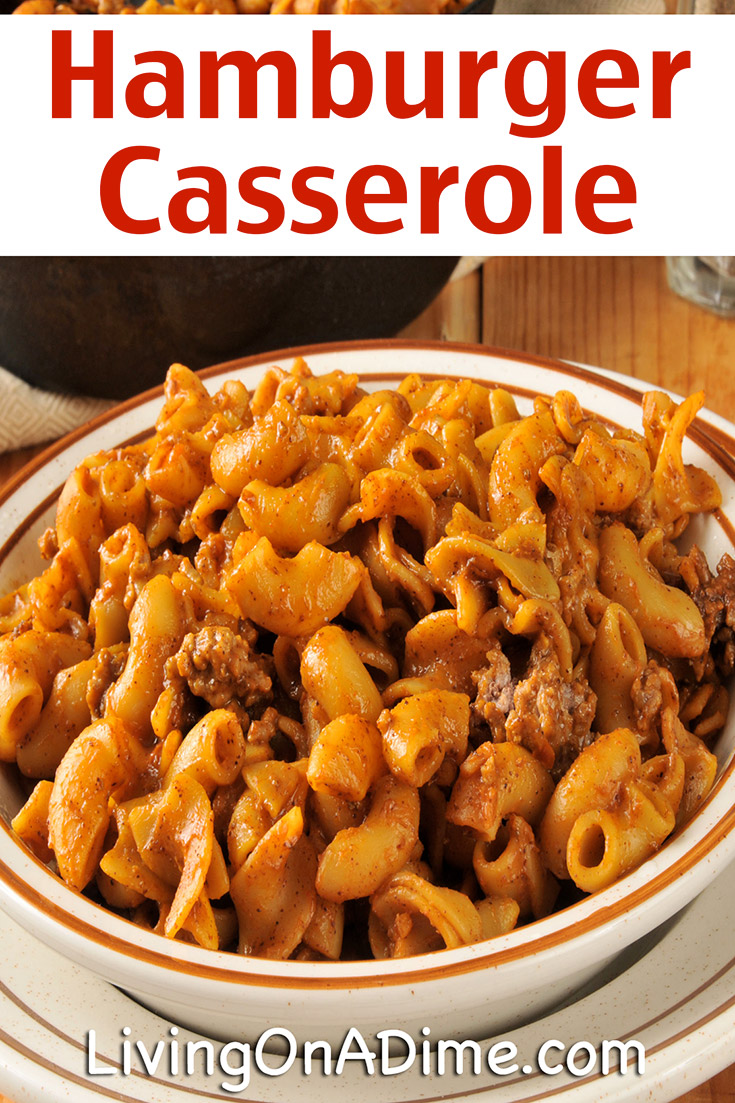 Easy Hamburger Casserole Recipe Recipe
1/2 lb. ground beef, browned
6 cups macaroni, cooked
2 cups American cheese
1/2 tsp.garlic powder
salt (to taste)
1/2 tsp. onion powder
1 can (15 oz.) tomato sauce
In a casserole, mix browned ground beef with macaroni,  tomato sauce and seasonings. Add cheese; stir. Heat in oven* at 350° for 20 minutes. Serves 4.
*When I am in a hurry I drain the macaroni add the hamburger, rest of ingredients and cheese into the same pan I cooked the mac in. I then stir until the cheese is melted.
From A Reader:
Here is an easy twist on your Hamburger Casserole recipe:
Brown 1 lb hamburger, drain grease
Prepare 1 box mac n' cheese
When mac n' cheese is done/prepared, add the browned hamburger, a can of drained corn, and a can of tomato sauce. Yummy, kids LOVE it, and so do husbands!! 🙂
Enjoy your day, Jen V. in Wisconsin
This easy hamburger casserole recipe is from our cookbook:
Would you like to serve food that will lower your grocery bill and your family will love to eat?
Click here to get the Dining On A Dime Cookbook, with tasty recipes and great tips to make your life easier and save you money!