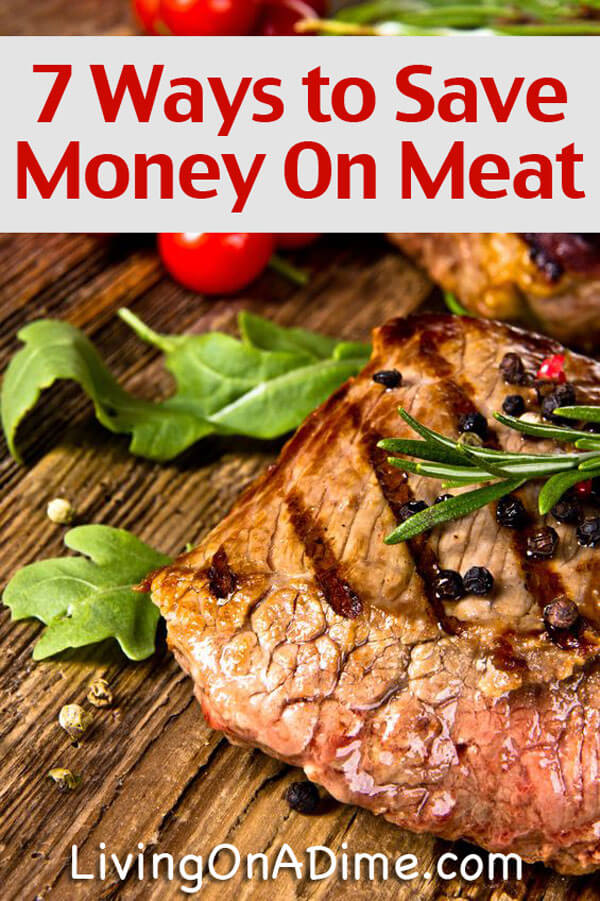 Let's face it: Meat is the biggest expense in most Americans' grocery budget. Try these simple ways to slash the meat portion of your bill without depriving your family!
7 Ways to Save Money On Meat
Try using 1/2, 1/3 or 1/4 the amount of meat in your dishes. Most of the time it doesn't change the taste and you save money on meat.
Cook twice as much meat for dinner. Freeze half and then when you need a quick meal just remove from the freezer and use.
Stock up on meat when it is on sale. If you don't have enough money to stock up, try making a double batch (like lasagna) when you cook the next meal, then freeze it for later. Use that frozen meal for a quick dinner instead of eating out when your too tired to cook. Take the $30.00 savings and stock up on meat the next time it is on sale.
Use liquid smoke in place of bacon grease or salt pork in recipes. The liquid smoke saves time and money if you don't have any bacon grease on hand.
Save the plastic liner bags from empty cereal boxes. Next time you need to pound steak, chicken breasts, nuts or crackers, pop them inside to eliminate the mess. Also use plastic liner bags to shake coatings such as flour or bread crumbs on meats. Just throw away after using. Store in a file folder.
Use leftover gravy in soups. It adds great flavor!
When making meatloaf, mix the ingredients and fill a muffin tin with the meat. Each mini loaf is one serving. Also very easy to freeze!
These meat tips are from our Dining On A Dime Cookbook. For more quick and easy recipes and ideas to save money on meat and all your food, check it out here.