If you'd like to serve a yummy St. Patrick's Day themed meal, here are some traditional recipes to get you in the mood for the "wearin' o' the green"! This is a great week to stock up on corned beef, which you can really serve anytime so grab a couple of extras and put them in the freezer for later! Don't forget to grab an extra cabbage to make cole slaw later in week, too!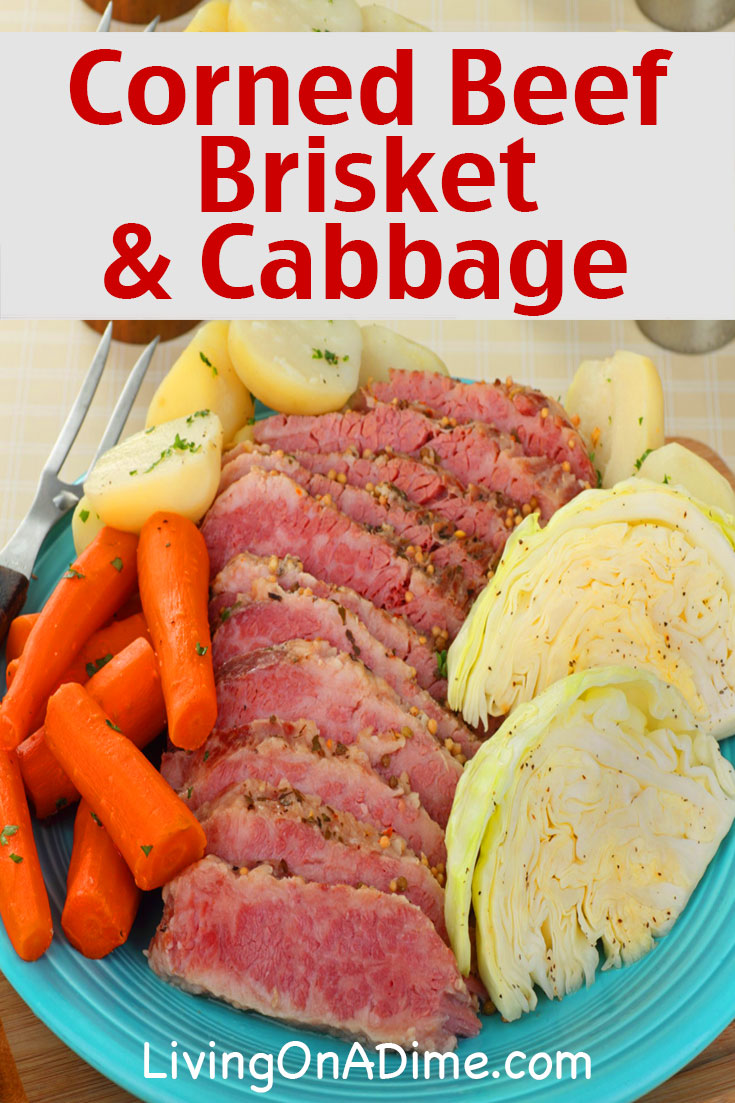 Irish Corned Beef Brisket and Cabbage
Corned Beef Tips:
Cut corned beef across the grain for more tender slices.
Save juices and reduce. Dice leftover corned beef and make corned beef soup with leftovers.
Menu:
Irish Corned Beef Brisket and Cabbage
Irish Soda Bread
Blarney Stone Cookies
Recipes: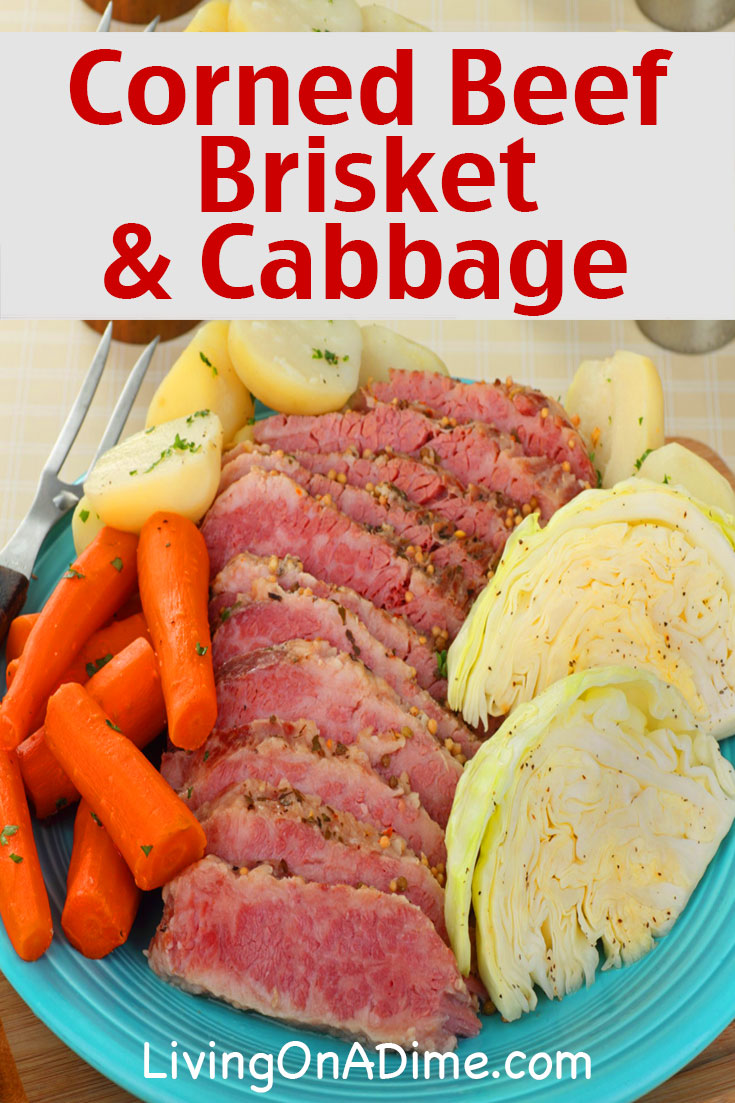 Irish Corned Beef Brisket and Cabbage Recipe
1 (3 lb.) corned beef brisket, plus seasoning packet
1 large onion, peeled
10 small (red) potatoes
15 baby carrots
1 head of cabbage, cored and cut into wedges
Salt and pepper (to taste)
Place brisket, seasoning packet and onion in a large Dutch oven or pot. Cover with water 6 inches above meat. Bring to a boil and boil for 30 minutes. Reduce to medium low or to a gentle boil. Cover and cook for 3 1/2 hours. Remove onions, cut into wedges and put back in the pot. Add carrots, cabbage and then potatoes. Cover and cook 30 more minutes or until potatoes are tender. Remove vegetables, but keep the meat in the juices until you're ready to slice it so it won't dry out.
Side Sauce
Mix the night or day before and then serve on the side with your corned beef.
1/2 cup mayonnaise
1/2 cup sour cream
2 Tbsp. horseradish
1/2-1 tsp. Worcestershire sauce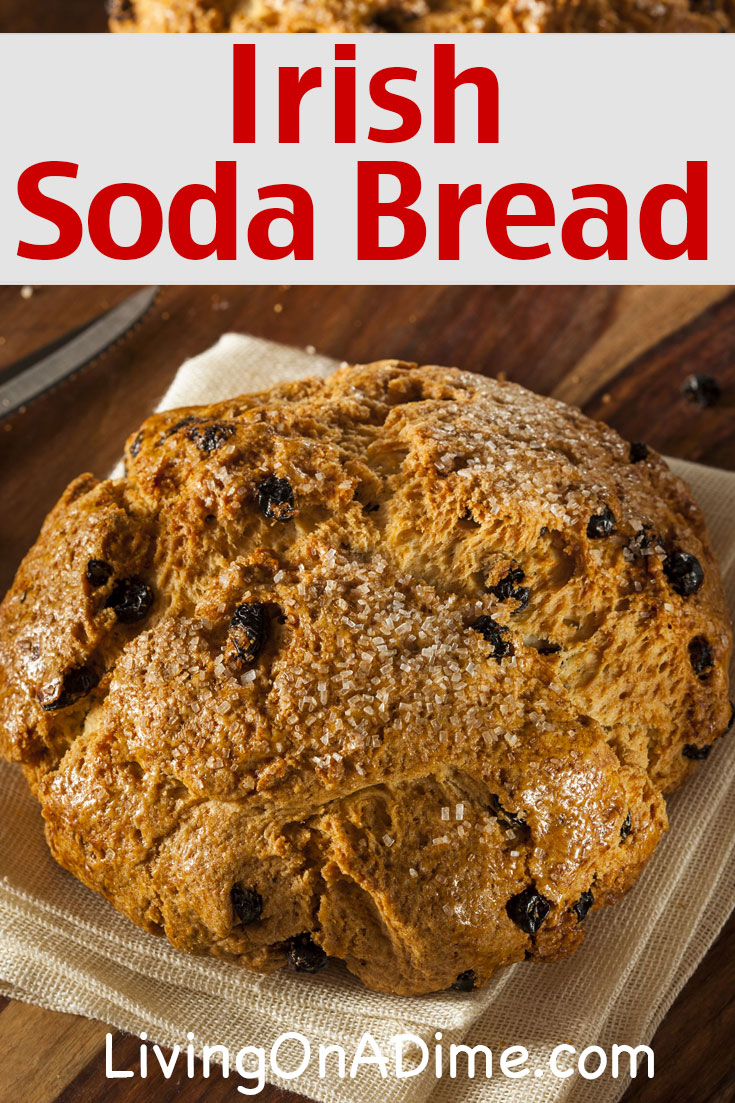 Irish Soda Bread Recipe
This Irish Soda Bread is great served with Irish stew. Eat leftover soda bread toasted or use for French toast.
1/2 cup sugar
4 cups flour
2 tsp. baking powder
1 tsp. baking soda
3/4 tsp. salt
2 cups raisins
1 Tbsp. caraway seeds, optional*
2 eggs, slightly beaten
1 1/4 cup buttermilk
1 cup sour cream
Preheat oven to 350°. Mix first seven ingredients. In a second bowl mix eggs, buttermilk and sour cream. Add liquid ingredients to dry, adding enough until flour is moistened. Knead 10-12 strokes. The dough will be very sticky. Place in a 9 inch cake pan. Cut a 4″ X in the top. Brush top with milk. Bake for 65-75 minutes.
*Caraway seeds make it more authentic, but if you don't like them or don't have them, you can leave them out. You could also use 1 cup of raisins and one cup dried cranberries.
Blarney Stone Cookies
Add a couple drops of green food coloring to the dough of your favorite sugar cookie recipe. Sprinkle with green sugar* or frost with green frosting.
*Make green sugar by placing sugar in a container with a couple of drops of green food coloring and shake.