This homemade sidewalk chalk recipe is inexpensive and easy to make! Our kids have always loved sidewalk chalk and it seems like we need to keep a never ending supply on hand!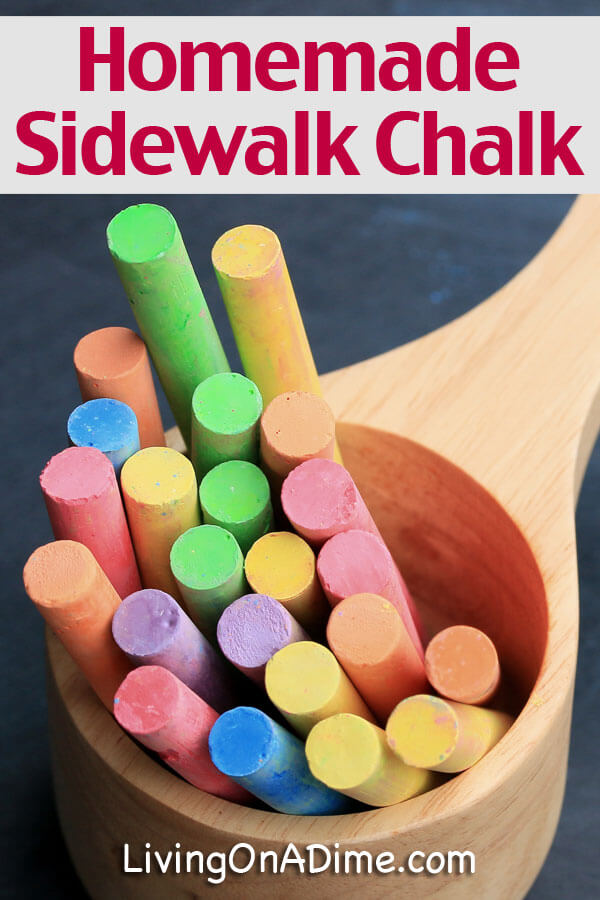 Homemade Sidewalk Chalk Recipe
2 quarts plaster of Paris
food colors
water
Mix plaster of Paris with 1 quart water. Mix in desired color. Pour into paper towel or toilet paper tubes (about 3 inches high). Let dry thoroughly (This may take several days). Remove from tubes and let the kids draw away.
This recipe is from our cookbook: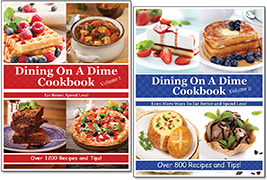 Would you like to serve food that will lower your grocery bill and your family will love to eat?
Click here to get our Dining On A Dime Cookbooks, with tasty recipes and great tips to make your life easier and save you money!