Here's an easy homemade rice krispie treats recipe along with 5 easy ways to make them extra special! Rice krispie treats are easy and kids love them!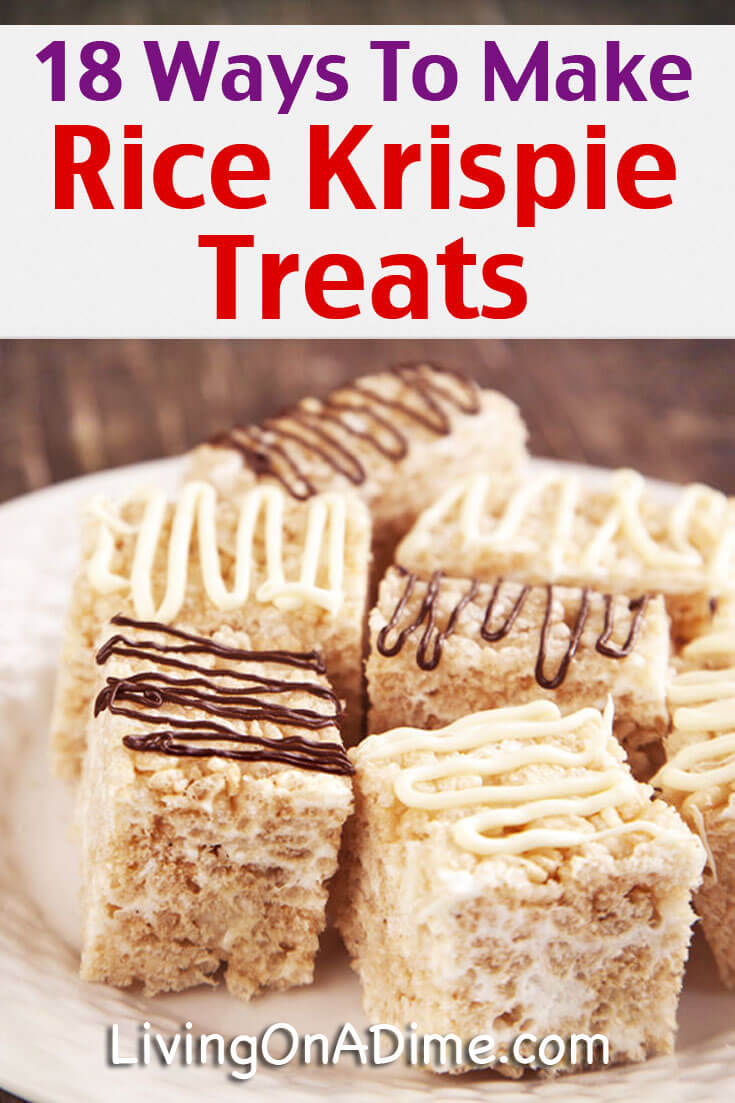 5 Ways To Make Rice Krispie Treats – Homemade Rice Krispie Treats Recipe
Is it too hot to bake?
Drag out the good old homemade rice krispie treats recipe for the Fourth of July but try adding a new twist. Add red or blue food coloring to the melted marshmallows and then, using a large star cookie cutter, cut them into stars to pile high on a plate.

Get out some of those red paper plates you bought on sale after Christmas or Valentine's Day to serve your treats on the Fourth of July.

Here's another twist to the rice krispie treats: Add 1/3 cup peanut butter to the melted marshmallows and substitute frosted flakes for the Rice Krispies. You now have Tony the Tiger Treats.

Instead of serving the same old rice krispie treats, add things like chocolate chips, M&M's or nuts. You can also use different cereals like Honey Nut Cheerios, Fruit Loops or Fruity Pebbles. Of course, try to buy these in the off-brands to save.
You can also drizzle a little melted chocolate, butterscotch, white chocolate or peanut butter chips over the top of homemade rice krispie treats. By drizzling things on top of cakes or cookies like this you can save by using less compared to spreading it all over.
Rice Krispie Pops – Sometimes rice krispie treats can get sticky and gooey in the heat and humidity of summer so, for your next outside get-together, try rolling them into balls and stick a popsicle stick into each one. You could also roll them in sprinkles, candies or melted chocolate.
The sky is the limit. You can pretty much melt the margarine and marshmallows and throw anything in. Use up the last bits of leftover cereals, nuts, candies, sprinkles, etc.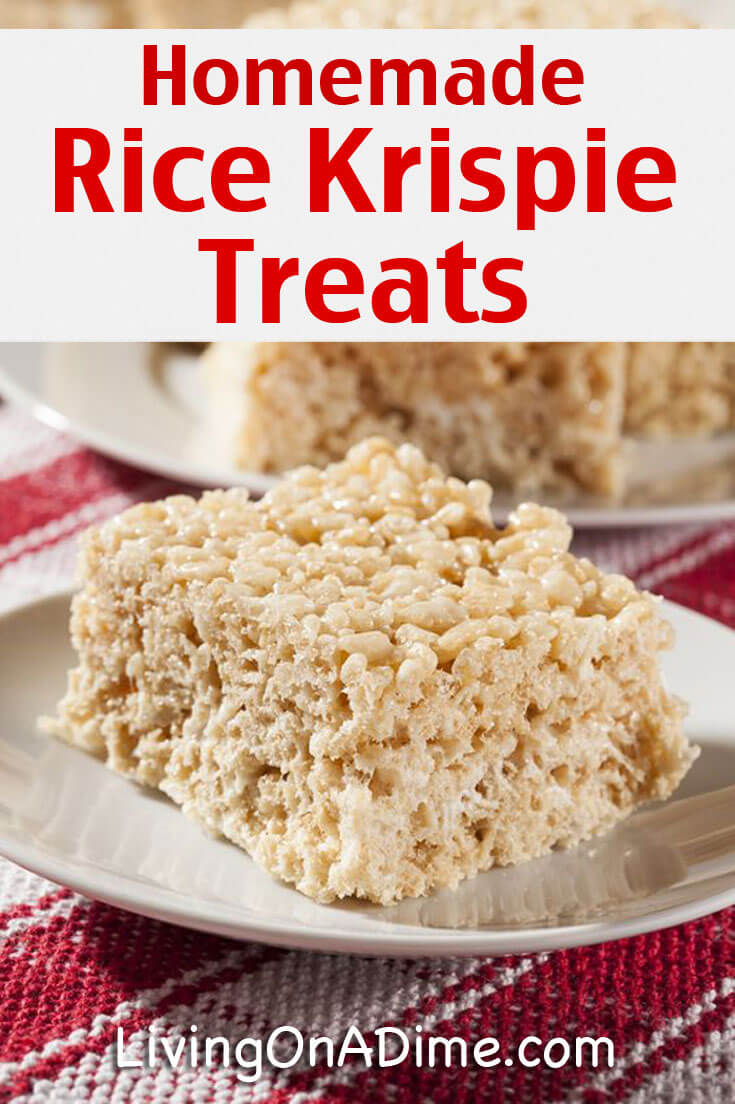 Basic Homemade Rice Krispie Treats Recipe
1/4 cup margarine
4 1/2 cups (10 1/2 oz. pkg.) marshmallows
6 cups Rice Krispies
Melt margarine and marshmallows in large pan. Add cereal and pour into a well greased 9×13 pan.
You can also make them in the microwave. Put margarine and marshmallows into a glass bowl and microwave for 45 seconds on high until marshmallows melt. Add cereal and pour into a greased pan.
      -Jill