Do you ever struggle with having dry lips? This homemade lip exfoliator recipe is an easy way to make homemade exfoliator that renews your lips fast!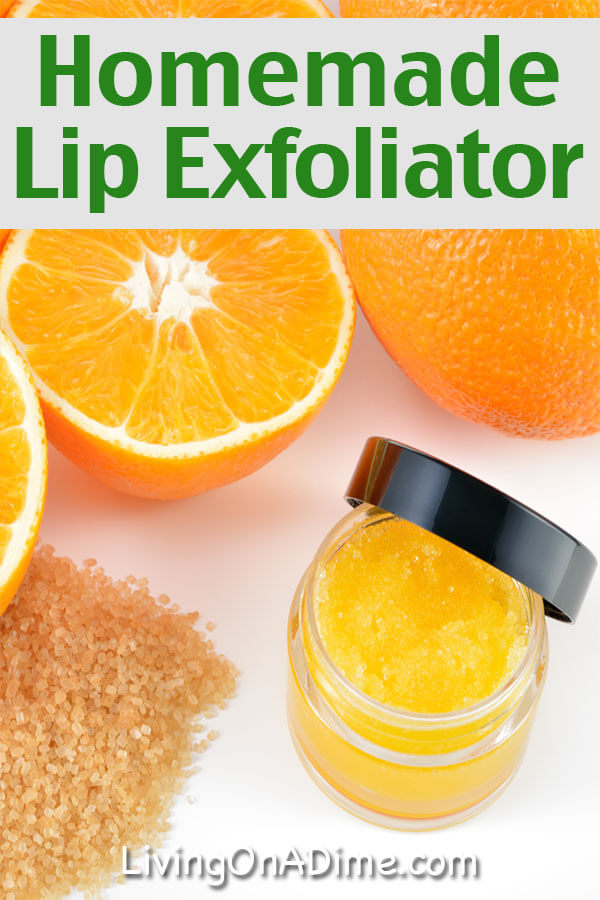 Homemade Lip Exfoliator
Try this quick tip to combat dry lips.
My lips were really dried out when we got back from Colorado. I really enjoyed using a sample of lip exfoliator that someone had given me. I was desperate and I thought I would try to make my own.
I took a small amount of ChapStick, dipped it in some sugar, rubbed (more like scrubbed) it on my lips and wiped it off.

Wow! My lips were like new! All the dry skin was gone and my lips were really soft.
After that I just LOVED  it so much that I decided to make my own. Here's my recipe
     -Tawra
Homemade Lip Exfoliator
1 Tbsp. sugar
1 Tbsp. oil*
1 drop extract or flavoring of choice (optional)*
*I prefer 1/2 olive oil and 1/2 avocado oil but any oil or Vaseline will work. You could even just remove some chapstick from the tube and mix it with your sugar. 
**I love orange extract but you could use anything like vanilla, cherry or even leave it unflavored. 
For more tips and recipes to save on bath and beauty products check out our Dining On A Dime Cookbook.
[adsense2]