This homemade egg noodles recipe makes the best egg noodles! This is the recipe from my Great Grandma on my dad's side who I got my love of gardening from! She always made the best egg noodles and was always so shocked when everyone loved them so much because are really simple to make. Good food doesn't have to be hard or complicated to make! I hope you enjoy these egg noodles as much as we do!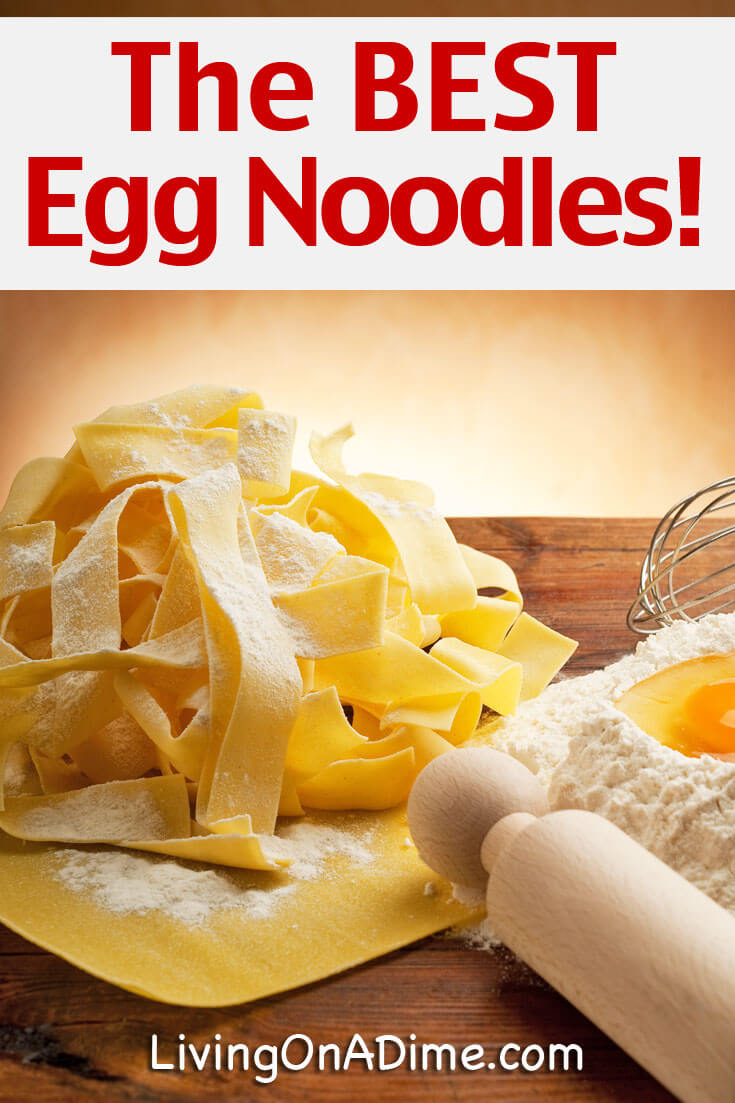 Homemade Egg Noodles Recipe
2 eggs
1/2 tsp. salt
1/4 cup milk
2-3 cups flour
Beat eggs slightly. Add salt and milk. Mix in 2 cups of flour. With hands, thoroughly mix.
Add enough additional flour to make a stiff dough. Turn dough onto well floured counter or board; knead until smooth and elastic. Cover. Let rest for 10 minutes.
Roll dough very thin. Cut dough into 1/8 inch strips to desired length. Let dry 2-3 hours* turning once. When ready to use, drop into boiling water or broth. Boil 12 to 15 minutes. Drain thoroughly if cooking in water.
*Noodles may dry longer of you need to make them in the morning for dinner