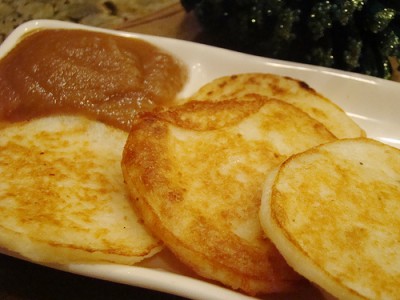 Try this quick and easy potato pancake recipe. It's a delicious way to use all those leftover potatoes!
Easy Potato Pancakes
2 cups leftover mashed potatoes
2 Tbsp. flour
1 egg*
margarine
Mix first 3 ingredients. Make into patties and fry in margarine until golden brown on each side. Serve warm with butter or margarine. Delicious served with applesauce.
*I never use the egg and just add flour to the mashed potatoes. Some people like to use it so I put it in the recipe.
From Dining on a Dime
Photo By: norwichnuts