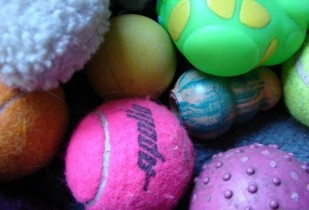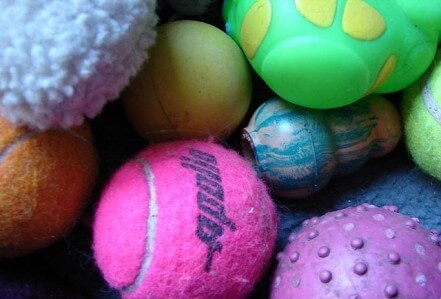 Picking up Toys
From: Kay C
Cleaning tip – The most helpful thing I was told was when my kids were little and toys would get everywhere – Just use a grass rake to gather them all to one spot to be put away. It will bring in the smallest lego from under the TV cabinet and is easy to store with your brooms – hours saved each week!!
I did this very thing with the broom the other day and it worked great! With a toddler running around destroying everything and since I'm sick, I just can't keep up. One thing we do is divide rooms. Each evening I say, "BJ, you pick up the living room AND PUT EVERYTHING WHERE IT BELONGS. Elly, pick up the Dining Room and Hallway, David, pick up the kitchen". Then we rotate each day. This way, everyone can help and I don't break my back cleaning up their mess. 
The trick is to say "put everything where it belongs." Otherwise, they will just dump everything in one spot in the room. 
Another idea is to say, "Everyone pick up 20 things and put them where they belong" or "Everyone will pick up for 5 minutes." The last one never worked for us because they would just stand around saying "I'm done" when it hadn't been picked up (just waiting for the time to pass) so we moved to the "each one doing a room" routine, which seems to work much better. 
Tawra
One thing that always helped me was staying on top of the picking up. Each morning, the kids had to leave their rooms picked up before they left for school. Each evening, the different rooms were picked up before bed and if things seemed to be getting out of control during the day we would have a pick up time. At other times, like if we were going someplace, things had to be picked up before we left.
Make it easy for the kids to put their toys away and have a good place to store them. As an adult, I get frustrated trying to smash something into a closet or shelf if it is full and messy. Can you imagine what a child feels like?
Also like Tawra said when dealing with children you have to be very specific in everything whether picking up things, eating and everything in between. If you tell a child "Eat your beans" trust me they will eat one and then say they did what you told them to do where what you really meant was for them to eat all of their beans. The little stinkers. Don't we love them anyway.

Jill
photo by: beeep