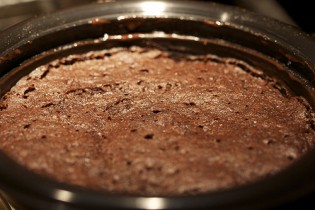 From: Rosie
This is a great alternative to Warm Delights Single Serve Cake!
Homemade Warm Delights
1 box cake mix (any flavor)
1 box instant pudding mix (any flavor)
Mix the 2 boxes together and store in a container. When ready to make, mix the following:
1 cup mix
1 egg
1 tablespoon water
1 tablespoon cooking oil
Mix all in an oversized microwave safe mug (soup bowl with a handle). Put a dab of frosting on top of batter. Microwave for one minute. When done you have cake for one. My son always wants me to buy Warm Delights but they are way too expensive. And we never eat a whole cake.
photo by: grongar