This Olive Garden pasta fagioli recipe is a quick and easy soup to make when you don't have time to cook but want something everyone will eat. It's also gluten free if you use gluten free pasta and is a great meal for those who need a gluten free or diabetic diet. You can find this recipe in our Dining On A Dime Cookbook on page 146.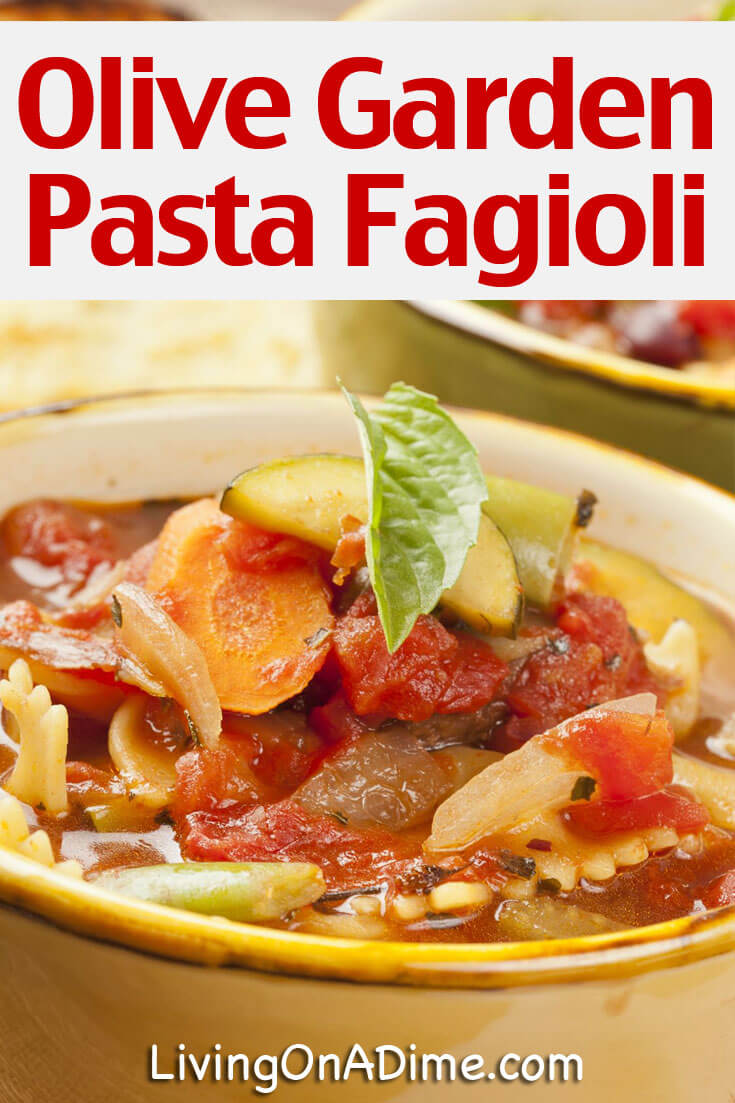 Olive Garden Pasta Fagioli Copycat Recipe
1 (15 oz.) can northern beans
1 (28 oz.) can stewed tomatoes, sliced
16 oz. spagetti sauce
Italian seasoning, to taste
2 stalks celery, sliced thin
1 small onion, chopped
2 cups pasta, uncooked
Salt and pepper to taste
Combine everything in a Dutch oven and bring to a boil on medium high. Turn the heat down to low. Cover the pan with a lid and allow to cook on slow simmer for 30 minutes or until the pasta is tender. Stir occasionally. Serves 6.
This Olive Garden pasta fagioli copycat recipe is from our cookbook:
Would you like to serve food that will lower your grocery bill and your family will love to eat?
Click here to get the Dining On A Dime Cookbook, with tasty recipes and great tips to make your life easier and save you money!
[adsense2]