This steak and mushroom gravy recipe is a quick and easy way to use leftover steak or roast. It's an easy and tasty meal your whole family will love!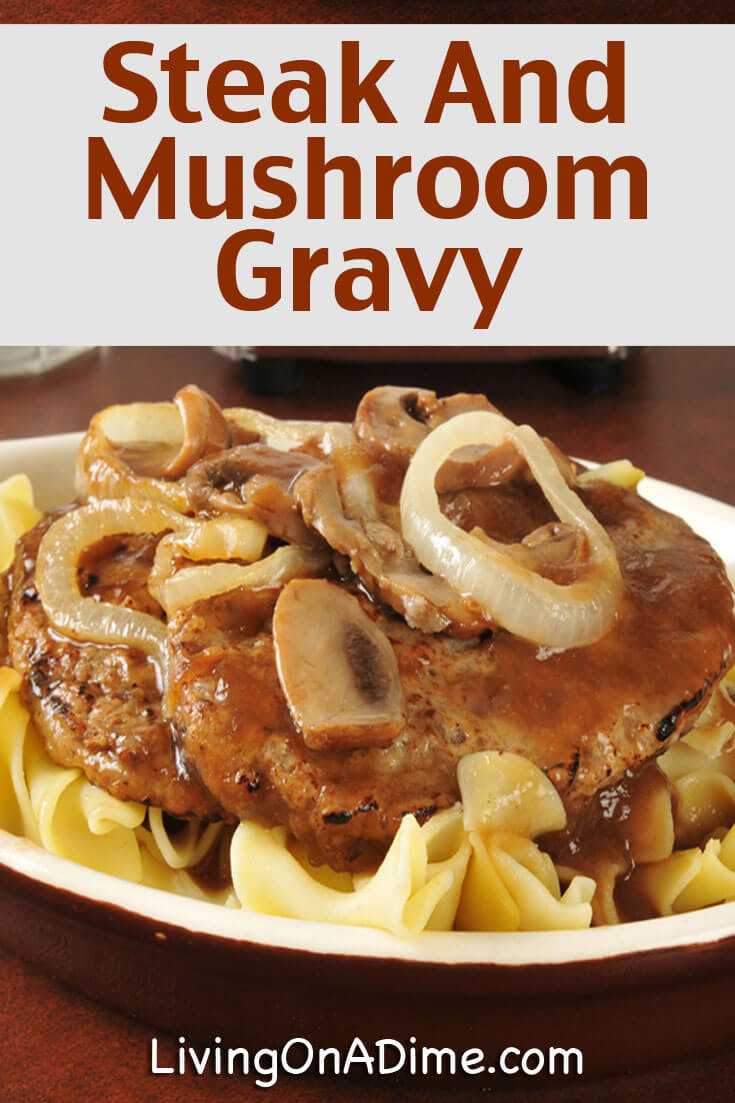 Steak and Mushroom Gravy Recipe
1 Tbsp. margarine
2 cups water
1/2 onion, chopped
1-2 cups leftover beef
5 Tbsp. flour or cornstarch
1 small can mushroom pieces
salt and pepper (to taste)
1 tsp. beef bouillon powder
5 Tbsp. dry milk
Melt margarine in a large skillet and saute onion. Mix flour, salt and pepper and dry milk in a jar. Add water and shake. Stir into onions until simmering and thickened. Add beef, bouillon powder and drained mushrooms.
Reduce the heat. Simmer, stirring constantly, until heated through. Serve over noodles, rice or mashed potatoes or toast. Serves 4.
This Steak and Mushroom Gravy Recipe is from our cookbook:
Would you like to serve food that will lower your grocery bill and your family will love to eat?
Click here to get the Dining On A Dime Cookbook, with tasty recipes and great tips to make your life easier and save you money!