Planting Green Onions To Use In The House
We love green onions around here and I've often grown them in the garden! Even though we are moving, I decided to throw some green onion sets in a pot and save some money.  A bag of green onion sets cost $1.49 for 80. A bunch of green onions in the store costs over $1.00.  Once they start growing you can harvest several batches of green onions and save a lot of money!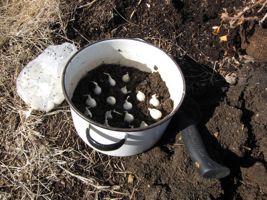 Just put a few onion sets one inch apart in the bottom of your pot.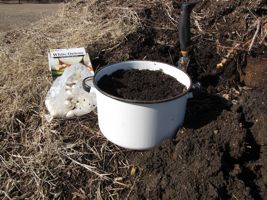 Cover with soil, water and set in a sunny window. In a week you will have a great bunch of green onions to start enjoying! -Tawra
photo by: mallydally