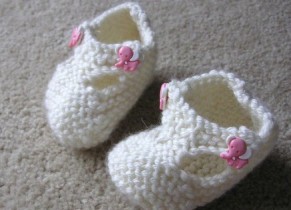 Hello, Tawra and Jill!

I love your site and have been checking it every day for the past 4 years. My hubby and I are thrilled to have learned we are 6 weeks pregnant. We are ready and feel that we have prepared our budget for baby, but I was hoping you may have some interesting or frugal tips for a first-time mother. Of course, I have the urge to go buy everything new, but I am determined to fight it!! Any advice you could post or put together, even if it's in your blog or as an article would be greatly appreciated.

Your frugal friend and EXCITED first-time mom,
Jessica
The best thing I did was buy everything at yard sales and thrift stores. There is a ton of new stuff at these places from people who get way too many baby gifts.
When I had my first, I think we spent about $200 total on everything. Family gave us a crib and we bought a new car seat for $60-$80 (I don't remember for sure– it's been 10 years.:-) Everything else, including all the cloth diaper supplies, were bought at yard sales.
I had to re-buy everything when my 3rd and 4th were born so I went though it again and it still wasn't more than a couple hundred dollars if that much.
The thing is, even though it would be fun to buy all brand new stuff, they grow out of it so fast that you hardly get to use some things! I mean really fast! We're talking just a couple of weeks and they can be in a different size. I know people who have spent thousands on baby stuff, some of which they never used because the baby was born so big!
We chose not to spend that much so we can give our kids a secure home with the bills paid where we aren't fighting over money. We would rather that they have loving and kind parents who are not stressed over money than to give them a bunch of stuff they won't even remember.
Save the money for when they get older. Then you can buy them a few new gifts and they will appreciate it more.
      -Tawra
Tips from a grandma
Babies really need much less than what you think. My first baby (Tawra) was born in the heat of the summer. All she needed was a onesie or a t-shirt. I had a few cute dresses and outfits for church but we weren't going out that often so I didn't need much. Decide what you need for clothes and the cut it in half. You will probably be doing a load of laundry every day anyway so most things will be clean for the next day.
You don't really need a crib when they are first born. My son slept in a borrowed bassinet for 6 months and we could have put him in a large box the first couple of months if we had needed to. Tawra's kids have slept in a playpen until they were almost 2 (She's never had room for a crib).
I never had a changing table or anything like that. If things are tight, you can do without a lot.
A new baby doesn't need any toys at all. The one thing I suggest is that a mobile makes a great gift for grandparents or favorite aunts or uncles to get for the baby. A mobile is great for baby's crib and/or over the changing table because they like to look at the things that hang from it. 
I suggest that you get only the basics like a car seat, diapers and a small amount of clothes and blankets. Then get the rest after baby comes and you have a better idea what you really need.
For more tips to help you save money on kids' expenses, check out our Saving With Kids e-books.
      -Jill
photo by: normanack