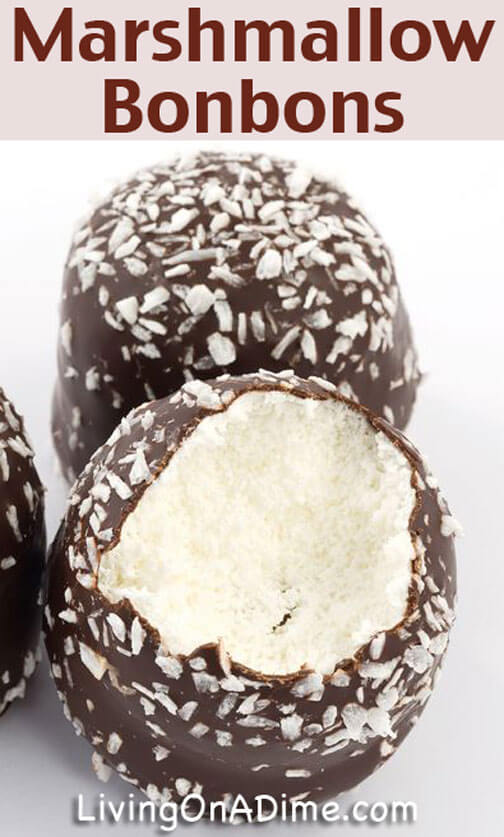 Marshmallow Bonbons Recipe
38-40 large marshmallows
1 (12 oz.) package chocolate chips
Coconut
Sprinkles
Nuts, chopped
Place marshmallows on a pan that is covered with wax paper and place in the freezer. They will be ready by the time you need to dip them.
Pour coconut, sprinkles, and nuts on squares of wax paper. You could use a bowl but wax paper saves in clean up.
Melt chocolate chips in microwave for a couple of minutes, stirring every 30 seconds until melted.
Place frozen marshmallows on skewer or tooth pick and dip in chocolate and then in roll in your choice of ingredients (below).
Use a fork to slide them back on the wax paper. Chill.
Tasty topping ingredients that work well for Marshmallow Bonbons:
Coconut, toasted
Sprinkles
Nuts, crushed
Graham cracker crumbs (like s'mores)
Peppermint sticks, crushed
Candy, crushed
Candy bars, chopped
Dried fruit, chopped
Sweetened cereal, crushed
Once chilled, you can package in clear cellophane bags.
photo by: anniehp