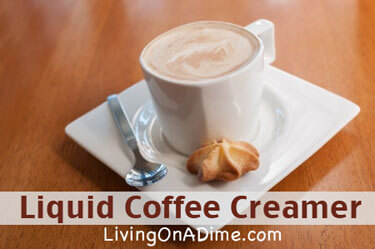 Here's an easy coffee creamer recipe that is easy to make and you can add a variety of specialty flavorings to suit your own taste!
Liquid Coffee Creamer
1 can (14 oz) sweetened condensed milk
2 cups milk
1/3 cup flavored syrup (like the Italian syrups you can buy)
Mix all ingredients. Store in fridge.