Homemade Play Dough Recipe
Here is an easy homemade play dough recipe that your kids are sure to love! It's easy to make with ingredients you already have in your kitchen and it's a great way to save money over the cost of store bought play dough! It's from our cookbook!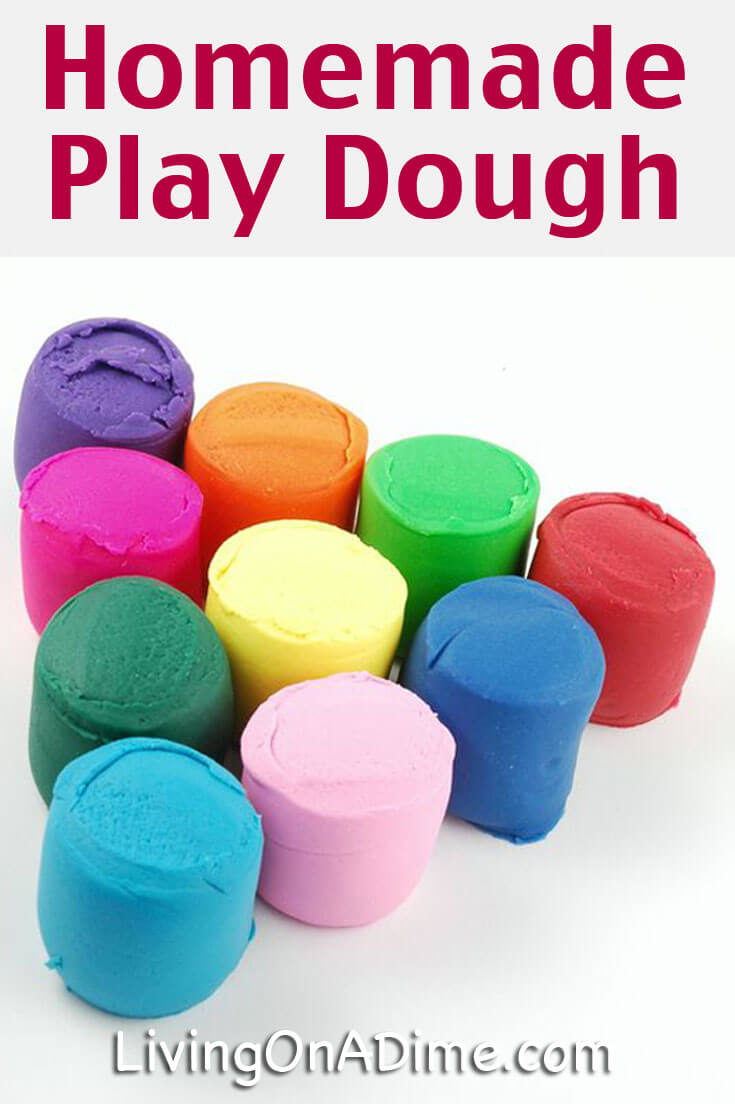 Homemade Play Dough
2 cups flour
1 cup salt
1 tsp. cream of tartar
2 Tbsp. oil
2 cups water
food coloring
Mix all ingredients together except food coloring in a saucepan. Cook over medium heat, stirring constantly until mixture gathers on the spoon and forms dough (about 6 minutes). Dump onto waxed paper until cool enough to handle and knead until pliable. Store in a covered container or plastic bag. Add food coloring for different colors. Makes about 2 pounds.
You can also find more homemade kids recipes here including an edible play dough recipe, homemade slime and homemade bubbles!