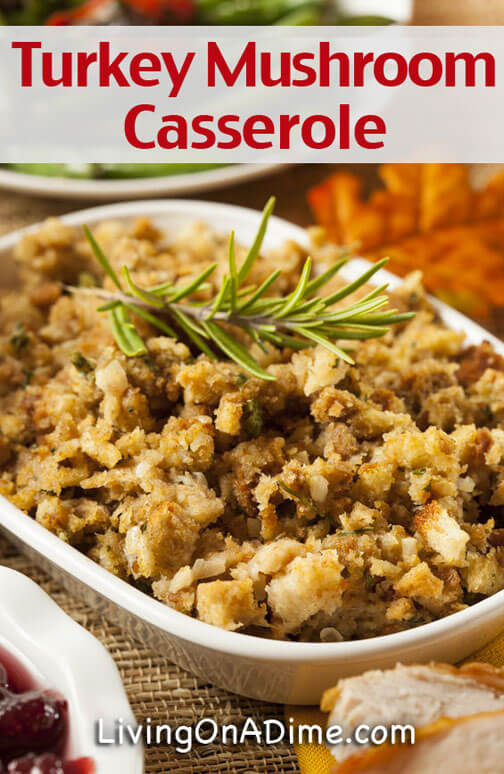 We always think of bread pudding as a way to use dried or stale bread but here is a really nice main dish to use up that stale bread or rolls. This will be good for a different way to use those holiday leftovers.
Turkey Mushroom Casserole
6-7 cups of dried and cubed rolls or bread
2 cups turkey or ham, cooked
1-8 oz. can of mushrooms, drained
11 large eggs, beaten
3 1/2 cups milk
1 tsp salt
1 1/2 tsp. poultry seasoning
1-2 cups Swiss cheese, grated
In a well greased 9×13 pan arrange bread cubes. Next layer turkey and mushrooms. Whisk together eggs, milk and seasonings. Pour on top of bread, turkey and mushrooms. Cover with plastic wrap and refrigerate over night or at least 4 hours. When ready to bake, sprinkle on cheese and bake uncovered at 350° for 60 minutes or until a knife insert comes out clean. Do not under cook.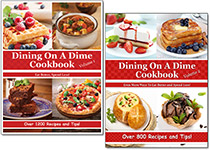 Would you like to serve food that will lower your grocery bill and your family will love to eat?
Click here to get our Dining On A Dime Cookbooks, with tasty recipes and great tips to make your life easier and save you money!