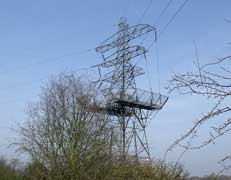 How Do I Save Money On My Electric Bill?
Readers Question: I am new to your site and I love it. How can I save money on my electric bill? I use cold water to wash clothes. I unplug anything not in use. I close blinds. I cut hot water off under bathroom sinks. I use ceiling fans. I am going through that hot flash thing, so my air conditioning is on 74 degrees. I wash full loads of dishes. And my electric bill is still high. Any other suggestions?
Answer:
Sometimes there is only so much you can realistically do to save money on your electric bill. You need to look at your bill closely to see why it is so high. Is it because you are using too much electricity or is it just the base expenses (taxes, extras for lines, service, etc.) that you are paying for? Many utility companies charge a base rate that is the lowest the bill can go. If you are only paying the base expense you really can't do too much about that because you are paying for the service of having electricity.
~  Dryer and Freezer.
Sometimes we work hard at the little things like turning off lights but we don't consider the larger expenses like using a dryer or having a freezer. Years ago I saved $80 (total for both) a month on my electric bill when I stopped using them.
~ Energy efficient appliances may not be as great as we think.
Tawra just recently bought a new energy efficient refrigerator and the repair man said he only buys old refrigerators. he said the new ones only save about $1 a month,they cost a lot more and then if something goes wrong it often costs a minimum $500 just for the part to repair it. he also said the new ones need to be repaired often.
~ Computers.
I turned 1 computer off while I was gone for a week and saved $10. If you have 2 or 3 computers, that savings can start adding up. Also, a lot of newer electronic devices continue to use power even when they're sleeping. For the typical family, this can really add up.
~ Air Conditioner.
I understand you may need the air conditioning, but that is probably your main source of electricity expense. If I don't keep my A/C set at 80 degrees, my electric bill jumps up quickly. 2-4 degrees makes a big difference in lowering my electric bill. I also don't run mine the entire day. Even when it was 103 to 105 degrees for several weeks this summer I didn't turn my air on until about 3 or 4 in the afternoon. I let it run all night because I can't sleep when it is hot and muggy. Then I turned it off in the morning. I know that's not the way a lot of people like to do it but it does significantly help control electricity costs. I also have lots of shade trees around my house so that helps keep it cooler without running the air conditioner as much.
~ Dishwashers.
You said you do full loads of dishes. If you are really serious about saving money, it may help to hand wash dishes. I use a half gallon to a gallon of water (total for rinsing and washing) to wash my dishes and no electricity at all. We have to be careful because we live in a world where modern conveniences are considered necessities. It is fine to use these things but if we are serious about saving money we may not be able to use all of them the way we like. I'm not saying this about you but I talk to so many people who say they are desperate and want to save but then they ask me to tell them how to save money "without making me uncomfortable or asking me to give up anything." I don't mean you because you sound like you are willing to do what it takes.
If you've taken a close look at your electric usage and if you still aren't sure where it's all going, you can buy inexpensive devices that allow you to check out an appliance to see exactly how much electricity it is drawing. (Mike: Our library has these devices available to check out on a library card to test your power usage.) I think most people would be surprised at which things are drawing the most electricity.
      -Jill
For more easy and practical ways to save money and get out of debt, check out Dig out Of Debt and learn more about how to keep more of your money.
Photo By: Elliott Brown