This easy lava cake recipe is a tasty hot fudge cake that is quick and easy to make and you'll love it! This is sometimes called chocolate lava cake or molten lava cake. It is easy to bake in the oven, but you can also make it in a single serving mug or as a crockpot lava cake!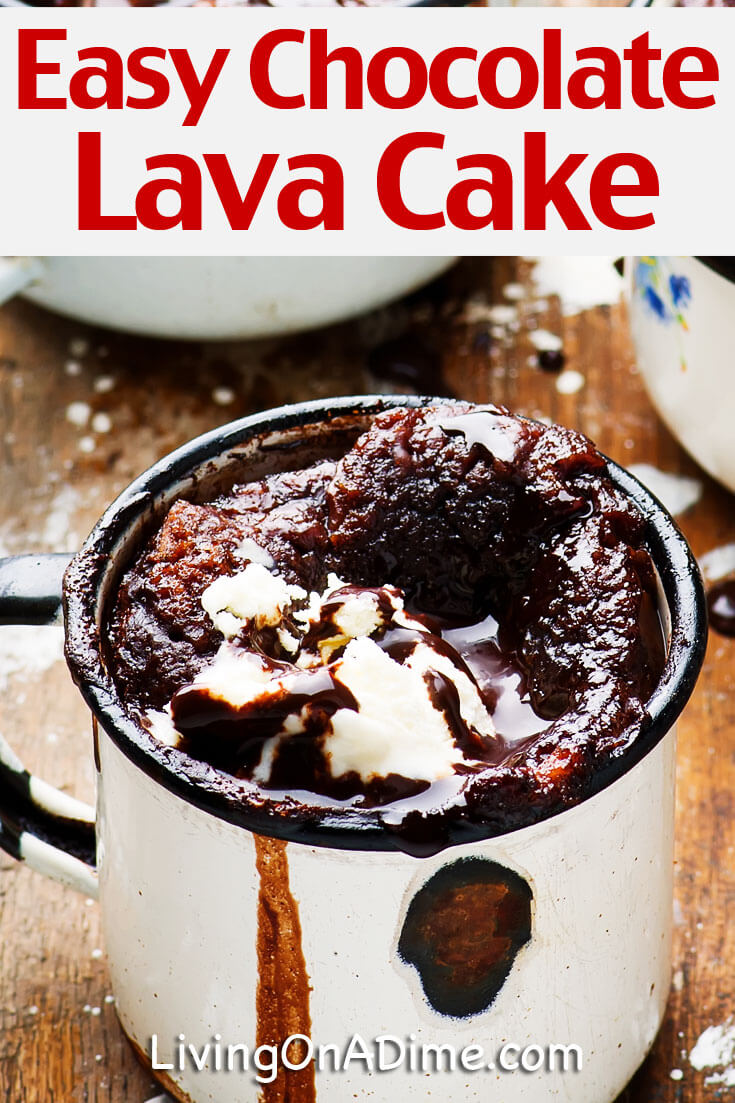 All of us love this cake and it's usually gone within about 10 minutes after it's made because the kids love it so much. You can serve it with whipped cream or ice cream on top. There's no need for chocolate sauce since it makes it's own!
This lava cake is so easy to make that our older kids sometimes make their own. It's easy to adapt if you want to make it in a crockpot or in a mug in the microwave!
Easy Lava Cake Recipe (Hot Fudge Chocolate Cake)
1 cup flour
3/4 cup sugar
2 Tbsp. cocoa
2 tsp. baking powder
1/4 tsp. salt
1/2 cup milk
2 Tbsp. butter or margarine, melted
1 tsp. vanilla
1/2 cup nuts, optional
Topping
3 Tbsp. cocoa
1/2 cup sugar
1 cup hot water
Mix all the ingredients and pour into a buttered deep casserole dish. Mix the cocoa and sugar for the topping and sprinkle on top of the batter. Pour hot water over the top and bake at 350 degrees for 30-35 minutes. This has a delicious fudge sauce in the center when baked. Serves 9.
This easy lava cake recipe is from our cookbook (where it is called Hot Fudge Cake):
Would you like to serve food that will lower your grocery bill and your family will love to eat?
Click here to get the Dining On A Dime Cookbook, with tasty recipes and great tips to make your life easier and save you money!