This easy egg salad recipe is another tasty recipe to help use up all those colored eggs after Easter. You can make up a big batch and have it for several lunches. You can add lettuce leaves or celery for extra crunch. This recipe can be found on our Dining On A Dime Cookbook on page 116.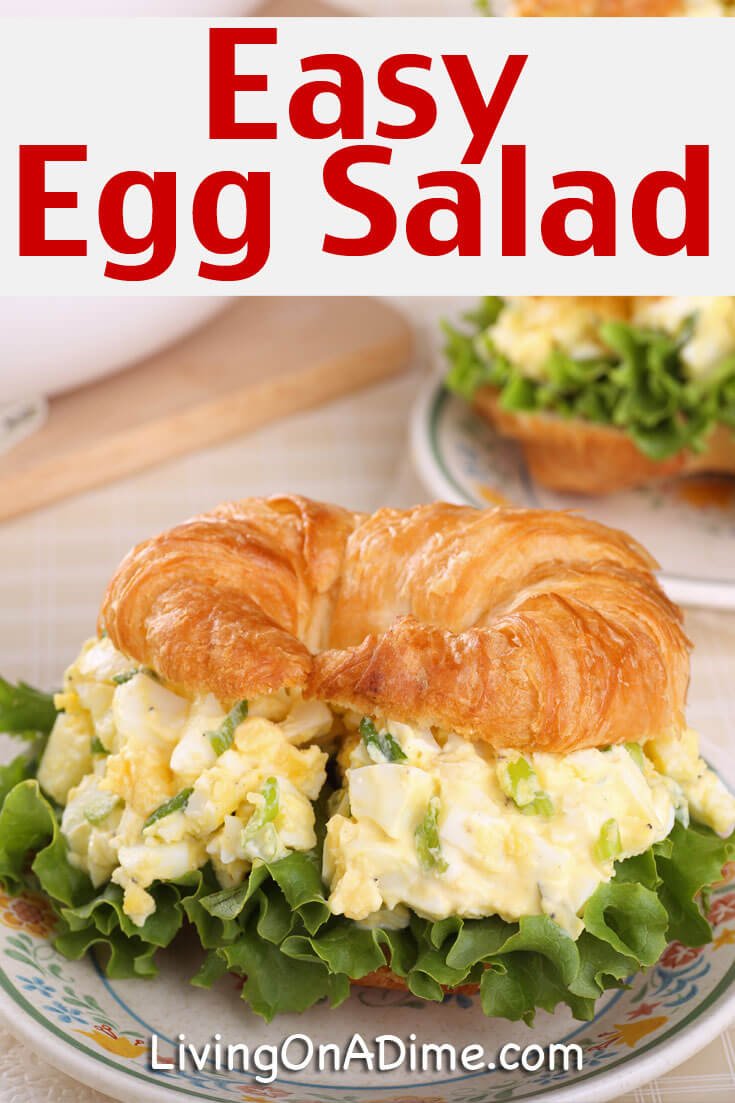 Easy Egg Salad Recipe
6 hard boiled eggs, chopped
1/2 cup mayonnaise or salad dressing
1 small stalk celery, chopped
1 small onion, chopped, or 1 tsp. onion powder
1/4 tsp. salt
1/4 tsp. pepper
Mix all ingredients. Best if chilled for 1-2 hours. Makes 4 sandwiches.
This easy egg salad recipe is from our cookbook:
Would you like to serve food that will lower your grocery bill and your family will love to eat?
Click here to get the Dining On A Dime Cookbook, with tasty recipes and great tips to make your life easier and save you money!