This cheeseburger rolls recipe makes a delicious and easy main dish that everyone, especially kids will love! Serve with an easy side dish and you'll have a no complaint meal!
This cheeseburger rolls recipe is from our Dining On A Dime Cookbook on page 182.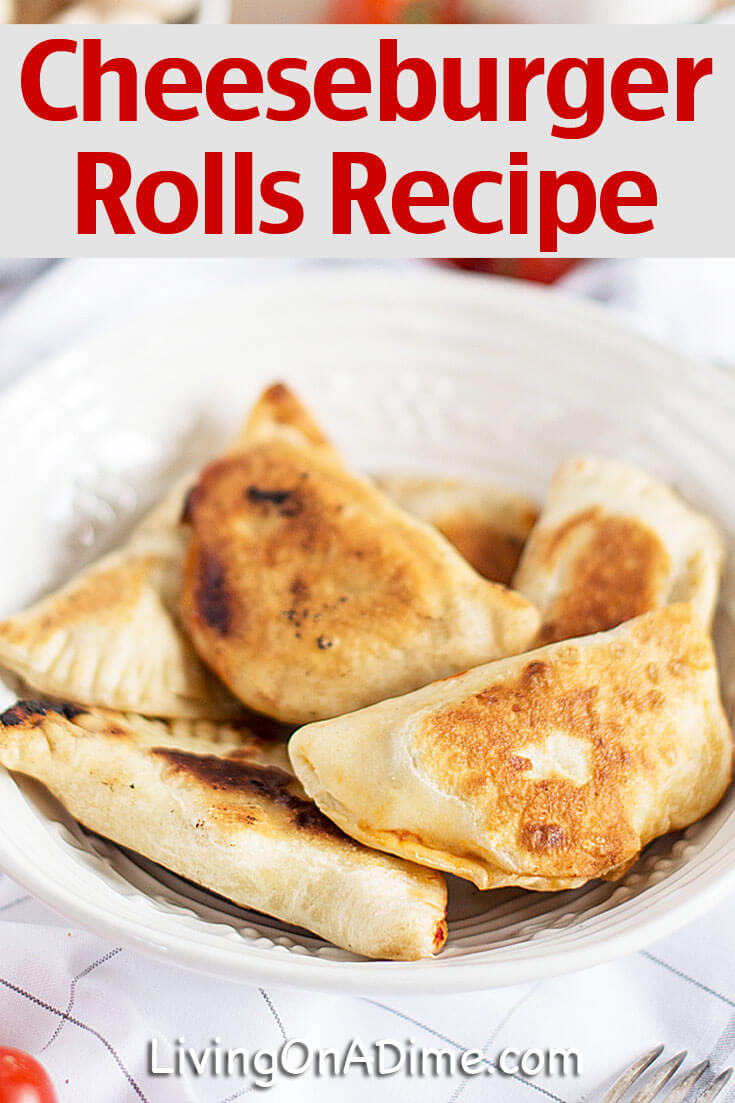 Cheeseburger Rolls Recipe
1 batch ninety minute roll dough
1/4 lb. hamburger
1/2 tsp. onion salt
1/2 tsp. garlic salt
salt and pepper (to taste)
cheddar cheese, grated
Make ninety minute roll dough. Roll into twelve 3-inch circles*.  In a saucepan, brown hamburger. Drain. Add onion salt, garlic salt, salt and pepper. Put 1 tablespoon hamburger mixture and 1 tablespoon of cheese in the center of the 6 circles. Then press another circle on top and seal the edges. Bake at 350° for 10-15 minutes (until golden brown).
*or if you don't want to roll out circles you can make one long rectangle and just put the mixture on it and then just roll it up like you would cinnamon rolls. Then just carefully put the entire loaf on a baking sheet and bake. 
These are great for families and kids and taste great when topped with a little butter while they're still warm enough to melt it! Yummy!
From: The Dining On A Dime Cookbook. For more easy recipes like this, check it out here!