This caramel cream cookies recipe makes cookies that are so easy and delicious, they will make your mouth water for more! They're easy to make as homemade sandwich cookies and kids love them! They're perfect for a party or an after school treat!
You can find this recipe in our Dining On A Dime Cookbook on page 271.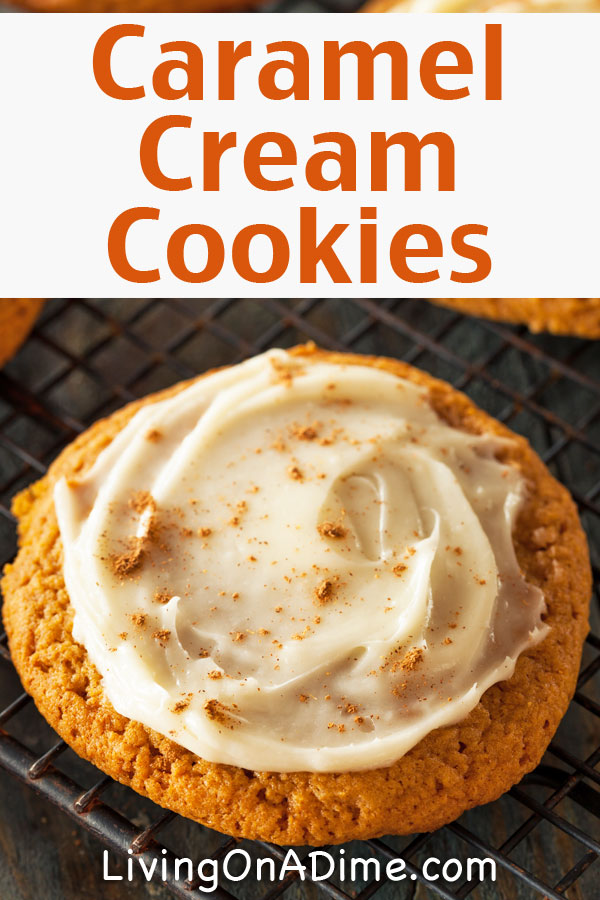 Caramel Cream Cookies Recipe
1 cup butter
3/4 cup brown sugar
1 egg yolk
2 1/4 cups flour
Cream butter and brown sugar. Add egg yolk and flour. Mix well; shape into walnut-sized balls and flatten with a fork. Bake on an ungreased cookie sheet for 9-12 minutes at 325 degrees. Cool. Frost 1 cookie with frosting and put another cookie on top to form a sandwich. Makes 1 dozen.
Caramel Cream Cookies Frosting
2 Tbsp. butter
1 1/4 cup powdered sugar
1/2 tsp. vanilla
4-5 tsp. milk
Melt butter and blend in powdered sugar. Add vanilla and 4 tsp. milk. Stir until well blended. One more teaspoon of milk may be added if needed to make smooth.
This caramel cream cookies recipe is from our cookbook:
Would you like to serve food that will lower your grocery bill and your family will love to eat?
Click here to get the Dining On A Dime Cookbook, with tasty recipes and great tips to make your life easier and save you money!