This 3 Ingredient Easy Cheese Ball Recipe makes a tasty cheese dip and is our family's favorite dip for the holidays! This is a Christmas favorite of my son's but it can be served at New Year's or any time you want a quick and easy dip.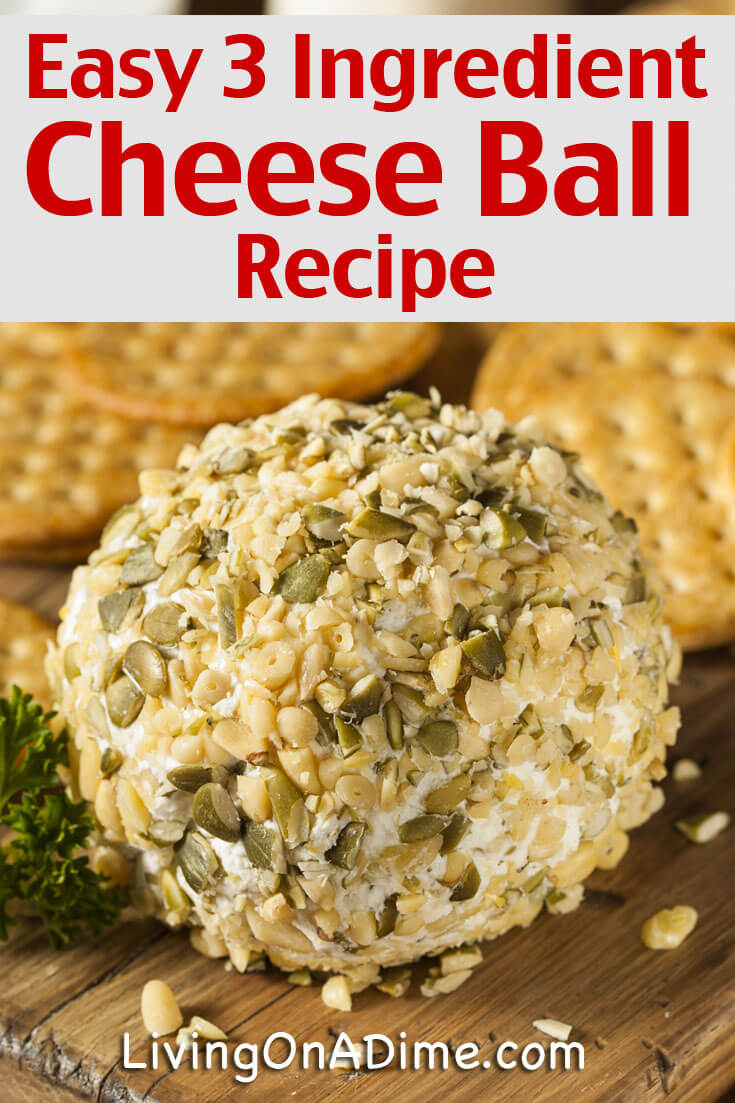 3 Ingredient Cheese Ball Recipe – David's Favorite Cheese Dip
1 jar Kraft Old English cheese spread
1 (8 oz.) pkg. cream cheese, softened
1/4 cup nuts, chopped
Mix ingredients. Roll into a ball. Wrap in plastic wrap. Most of the time we just mix it and serve in a bowl without wrapping it. Serve with chips.
We leave the nuts out because no one around here but mom, my sister in law and I would eat it.
      -Tawra