Here are some of our favorite Valentine's Day candy recipes along with a few other tasty treats. Most of these recipes will take just a few minutes to make!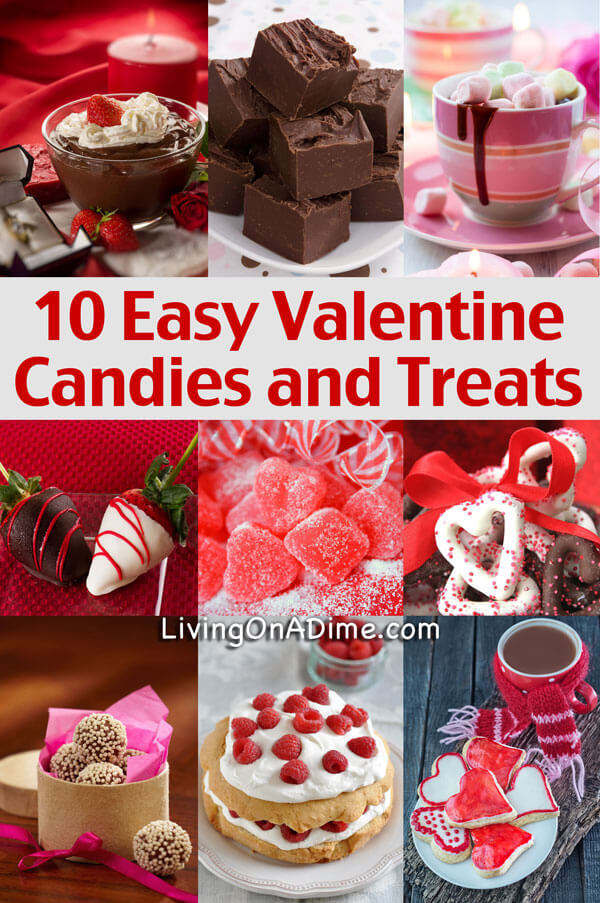 10 Easy Valentine's Day Candy and Treats Recipes
Our number one treat for virtually any holiday is candy. Here are some of our favorite Valentine's Day candy recipes along with a few other tasty Valentine's Day treats. Most of these recipes will take just a few minutes to make, so you'll have plenty of time to smooch with your honey! ;-)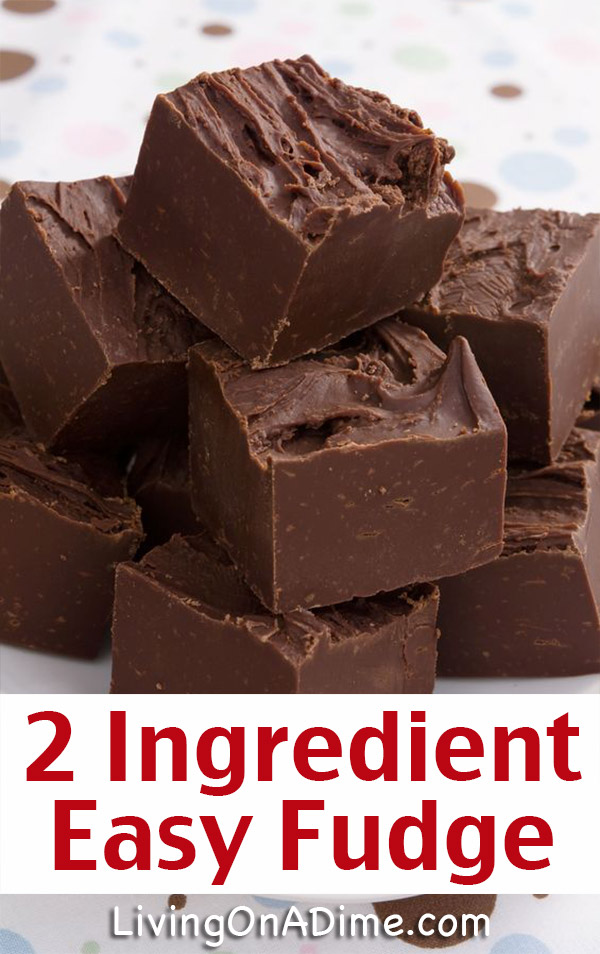 2 Ingredient Easy Fudge Recipe
3 cups of chocolate chips*
1 can sweetened condensed milk
Pour both ingredients into a microwave proof bowl. Melt in 30 second increments. Stir after each 30 seconds. When melted, pour into a greased 8×8 inch pan. Let cool in the fridge and then cut into pieces. 
Variations:
Add Nuts as desired
Cherry Mash: Use cherry chips to make to the fudge. Then pour melted chocolate chips on top with peanuts.
Peanut Butter: Use peanut butter chips to make to the fudge. Then top with chocolate or don't, if you prefer not to. 
Dark Chocolate: Use dark chocolate chips
Mint- Use mint chips, mint pieces or 1 tsp. mint flavoring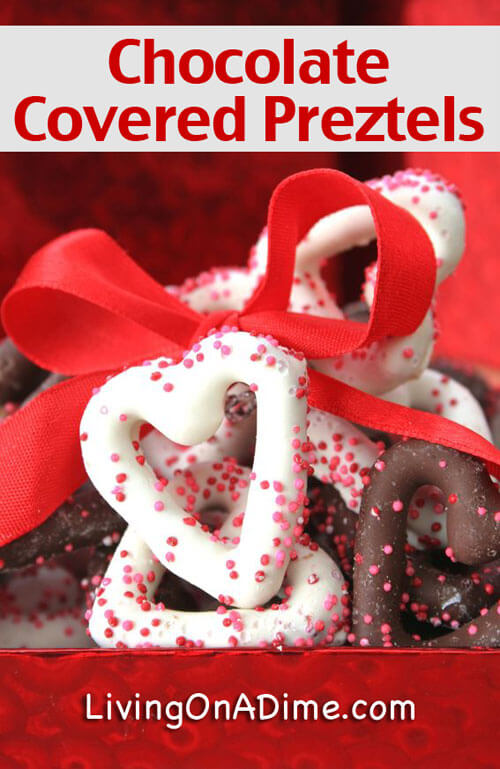 Chocolate Covered Pretzels
6 oz. melting chocolate or chocolate chips*
15 oz. small pretzels
Melt chocolate chips in the microwave, stirring every 30 seconds. Dip pretzels in chocolate and let harden on waxed paper or silpat. 
 *If using chocolate chips, add 2 Tbsp. shortening when melting. You can use white chocolate or flavored melting chips also.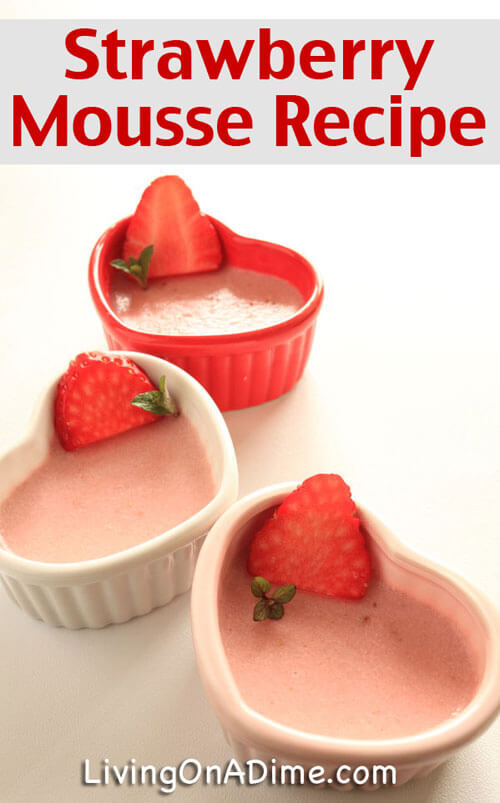 Strawberry Mousse
1 egg white*
1/2 cup white sugar
1 cup fresh or 5 oz. frozen strawberries thawed**
2 cups whipped cream or whipped topping
1/2 teaspoon lemon juice
In a deep bowl, stir together the egg white, sugar, strawberries, and lemon juice. Whip with an electric mixer at high speed for 10 minutes.
Fold the whipped cream into the strawberry mixture.  Freeze for 6 hours or overnight before serving.
*Substitute 1/4 cup pasteurized liquid egg whites for the raw egg whites, if you prefer. Pasteurized whites take longer to whip, but will work just fine.
**If using frozen strawberries, decrease sugar to 1/3 cup.
The VERY Best Sugar Cookies!
2 cups sugar
1 cup shortening
3 eggs
1 tsp. vanilla
1 cup buttermilk
3 tsp. baking powder
1 tsp. baking soda
6 cups flour
Cream together the sugar, shortening, eggs and vanilla. Add buttermilk. Stir well. Then add the dry ingredients. Mix until smooth.
Roll into balls and drop about 3 inches apart on a greased cookie sheet or silpat. Wet the tips of your fingers, smash down a cookie and sprinkle with sugar or colored sugar.
If you prefer, you can roll out the cookies. Chill for 2 hours and then roll out. The dough will be very sticky. Cut and place on a cookie sheet.
Bake at 350 degrees for 5-10 minutes, just until golden. Makes 4 dozen.
*This recipe can be easily halved.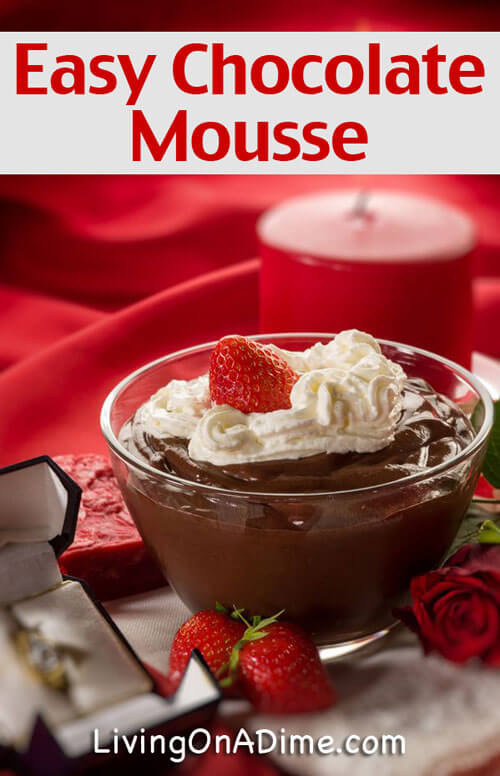 Easy Chocolate Mousse
This recipe can be made with any flavor pudding. You can use white chocolate, dark chocolate or mint pudding, if you like (or add 1 tsp. peppermint extract to pudding). You might also try adding cherries, mini chocolate chips or anything that sounds good!
1 (3.9 ounce) package chocolate instant pudding mix
2 cups cold milk
1 cup thawed frozen whipped topping
Beat pudding mix and milk until thickened. Fold in whipped topping. Chill before serving.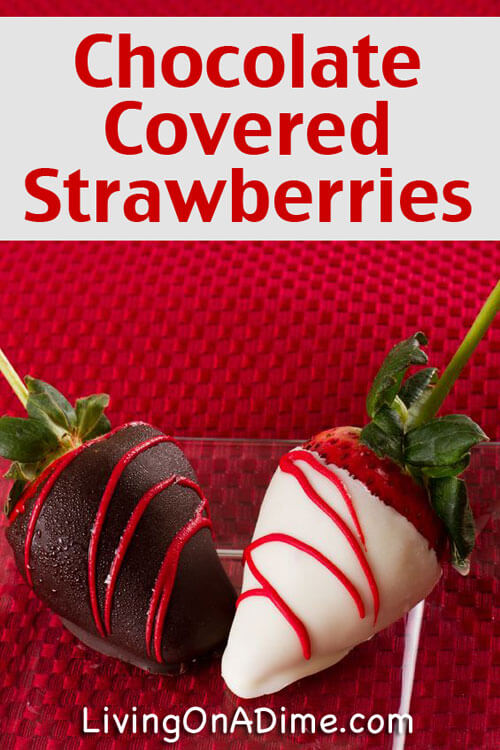 Chocolate Covered Strawberries
16 ounces milk chocolate chips, almond bark or chocolate melting wafers*
2 tablespoons shortening
1 pound fresh strawberries with leaves
Line a cookie sheet with waxed paper or silpat. In a microwave safe bowl, melt the chocolate and shortening, stirring every 30 seconds until smooth. Holding the strawberries by a toothpick, dip the strawberries into the chocolate mixture. Place on silpat or waxed paper to harden. You can put them in the freezer or fridge to harden faster. 
*If using chocolate melting wafters or almond bark, do not use the shortening.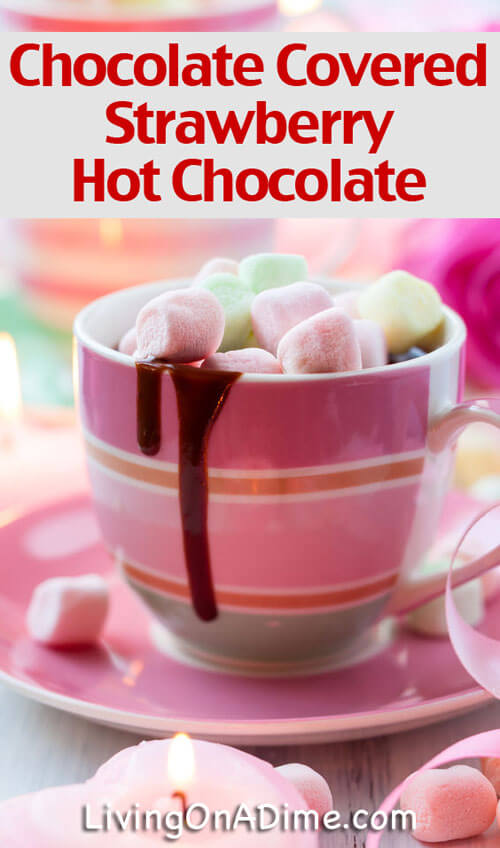 Chocolate Covered Strawberry Hot Chocolate
1 cup milk
2 Tbsp. chocolate syrup
2 Tbsp. strawberry syrup
whipped cream (optional)
Mix ingredients together and heat for 1 minute in the microwave until hot.  Top with whipped cream. Serves 1.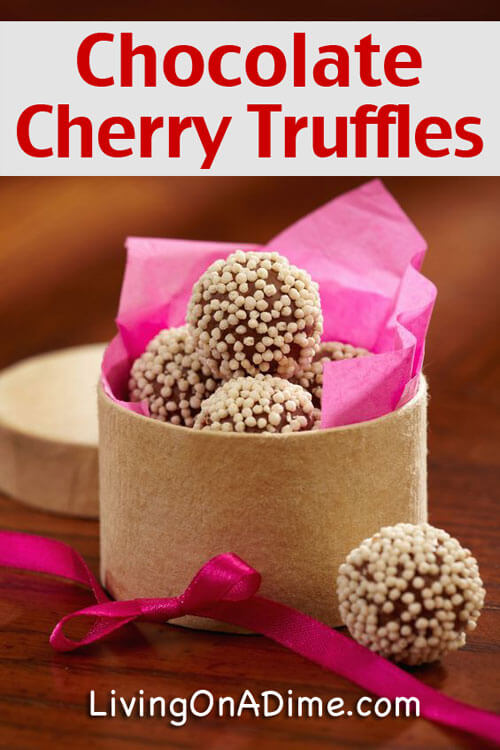 Easy Chocolate Cherry Truffles
1 Tbsp. sugar
1/4 cup whipping cream
2 Tbsp. unsalted butter
6 oz. semi-sweet chocolate, chopped
2 Tbsp. cherry flavoring or desired liquor (optional) – (brandy, amaretto, kahlua, rum etc.) or any flavoring (orange, mint, raspberry, coffee)
1/2 cup nuts, finely chopped
1/2 cup unsweetened cocoa powder*
Combine the sugar, whipping cream and butter in a 1 quart saucepan. Cook and stir until the butter is melted and the mixture is very hot but not burned. Remove from heat.
Stir in semi-sweet chocolate until melted and well blended. Stir in  liquor. (If desired, halve the batch at this point and stir 1 Tbsp. of 2 different liquors into each portion.)
Cover and chill 1 hour or until mixture is completely cool, stirring often. Drop mixture from a rounded teaspoon onto a baking sheet lined with waxed paper. Chill 30 minutes or until firm. Roll balls into nuts or unsweetened cocoa powder. Store in a cool, dry location. Makes 15-20 pieces.
*You may roll truffles in coconut, sprinkles, powdered sugar or dip in melted white, dark or milk chocolate.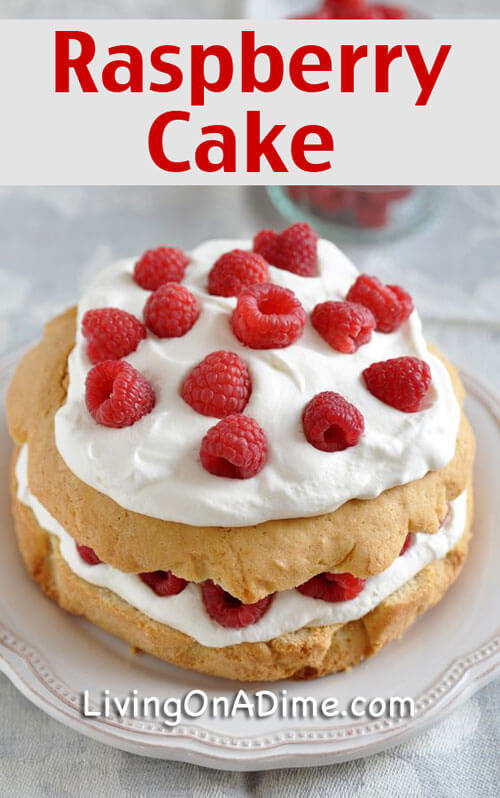 Raspberry Cake
1 angel food cake, cubed
1-2 packages raspberries
1 small pkg. instant vanilla pudding
1 1/2 cups milk
1 cup sour cream
Whipped topping
Place half of the angel food cake cubes into a pan or dish. Top with raspberries. Place remaining angel food cake on top. In a separate bowl, combine pudding, milk and sour cream, beating well. Pour over cake. Chill for 5 hours or more and served topped with whipped topping.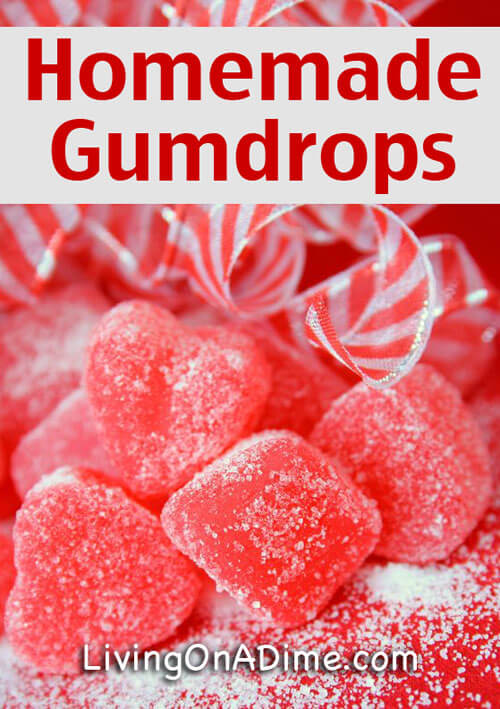 Homemade Gumdrops
1 cup applesauce*
1 cup sugar
1 sm. pkg. fruit gelatin (3 oz.)
extra sugar for coating
Combine the applesauce and sugar in a saucepan. Bring to a boil and cook 2 minutes.  Dissolve the gelatin in the applesauce mixture. Pour into an 8×8 inch pan. After 24 hours, cut into 1 inch squares and roll in sugar. Roll in the sugar a second time 24 hours later. Makes 64 pieces.
*You can puree fruit cocktail, peaches or pears instead of applesauce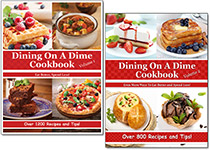 Would you like to serve food that will lower your grocery bill and your family will love to eat?
Click here to get our Dining On A Dime Cookbooks, with tasty recipes and great tips to make your life easier and save you money!