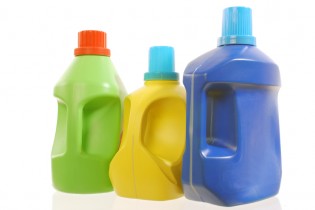 Janel from New Jersey asks: Do you know anything about making your own laundry detergent to save money? I have come across a recipe for Fels-Naptha or Ivory bar soap, Borax and Washing Soda. I like the idea of natural ingredients, but does it really save money and clean the clothes at the same time? Thank you…God Bless, Janel
Jill: It is a little cheaper to make your own laundry detergent, but only if you get the ingredients at a good price. It cleans as well as your average store-bought detergent. It is time consuming to make.
For the few pennies it saves you making your own laundry detergent, there are many other things you can do regarding your laundry that will save you quite a bit more money in the long run. We have a laundry detergent recipe if you would like to try it. My daughter used it for a while but, a couple of kids later, decided it was easier to just buy laundry detergent. Here's our recipe and a link to a story we wrote recently along with some tips to give you some other ideas.
Homemade Laundry Detergent Recipe
Homemade Laundry Detergent Video
Demystifying The Laundry Detergent Dilemma