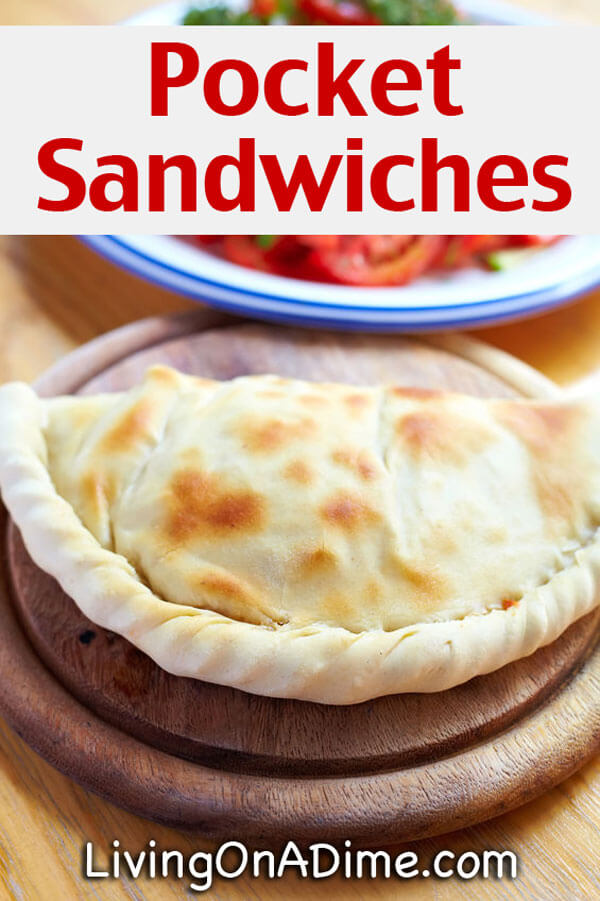 Pocket Sandwiches Recipe
2 1/4 cups baking mix
2/3 cup milk
1 cup cooked ground beef
1 onion, chopped
2 tsp. chili powder
1 tsp. garlic powder
1 tsp. salt
1 cup cheddar cheese, grated
Make a dough out of baking mix and milk. Roll out into a rectangle. Cut out large squares and fill with meat filling. Bake at 350° for 30 minutes. *ham and cheese, broccoli and cheese, taco meat or just cheese can be used as fillings.
For more quick and easy recipes like this, check out our Dining On A Dime Cookbook!
Would you like to serve food that will lower your grocery bill and your family will love to eat?
Click here to get the Dining On A Dime Cookbook, with tasty recipes and great tips to make your life easier and save you money!