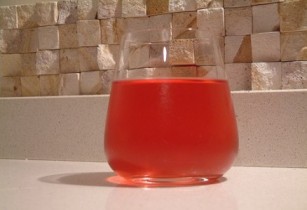 Several readers sent in their favorite homemade Gatorade recipes. If you have one you would like to share please post the recipe in the comments! -Tawra
Homemade Gatorade
2 quarts water
1 teaspoon baking soda
1-2 teaspoons salt (I use Sea Salt)
7 Tablespoons sugar
1 packet Sugar-Free Kool-Aid
Mix, chill and serve.
From: Cheryl G.
I have always found that sports drinks taste better to me and seem to work better for me if I cut them in half with water. This is probably not as frugal as making something from scratch, but it is a savings. From Barb
Hay Time Switchel
2 cups sugar
1 cup molasses
1/4 cup cider vinegar
1 tsp. ground ginger
1 gallon water
Heat all of the ingredients in 1 quart water until the ingredients are dissolved. Then add the remaining water. Chill and serve. Makes 1 gallon.
Haymaker's Switchel (similar, just slightly different proportions)
3 1/2 quarts water
1 cup molasses
1/2 cup maple syrup or honey
1/2 cup apple cider vinegar
1 – 2 Tbsp. ground ginger
Mix liquids. Add ginger and stir thoroughly. Take to the field in jugs.
Homemade Gatorade
1 pack unsweetened Kool-aid (any flavor)
2 quarts cold water
1/2 cup sugar
1/2 tsp. salt
1/2 cup orange juice
Mix together. This equals the electrolyte replacement found in many popular drinks on the market.
Electrolyte Replacement
1 cup water
1 Tablespoon orange juice or 2 tsp. lemon juice
1 Tablespoon sugar – DO NOT use a low calorie sugar substitute
1 pinch salt
Add ingredients to water and shake well. Will keep at least 24 hours without refrigeration, weeks if kept cold. For those who do not like citrus, use 3 oz. of cranberry juice cocktail in 5 oz. of water but do not add sugar.
Hope these suggestions help! I'm guessing this last mixture is similar to the homemade pedialyte for the mission field.
From Christy M.