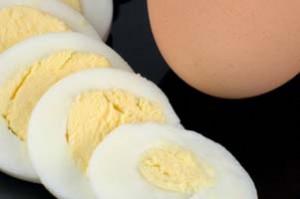 Golden Morning Sunshine
(You can use more or less sauce and eggs to taste)
2 cups white sauce
4 eggs, hard boiled and chopped
Make white sauce. Once the white sauce has thickened, add eggs. Serve on toast.
White Sauce
(Recipe makes 1 cup. Double recipe to use in Golden Morning Sunshine)
1/4 cup dry milk
2 Tbsp. flour
dash salt
1 cup cold water
1 Tbsp. margarine
In a covered jar, combine flour and salt and mix well. Add water. Shake until all the ingredients are dissolved. Melt margarine in a 1 quart sauce pan. Stir in flour-milk mixture and cook over low heat until mixture thickens and starts to bubble. Keep stirring until thickened completely. Makes 1 cup.
From: Dining On A Dime