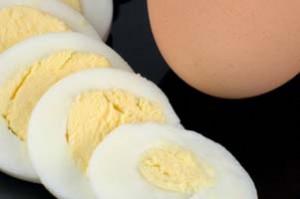 Golden Morning Sunshine Recipe
2 cups white sauce
4 eggs, hard boiled and chopped
Make white sauce. Once the white sauce has thickened, add eggs. Serve on toast.
(You can use more or less sauce and eggs to taste.)
White Sauce
(This white sauce recipe makes 1 cup. Double the recipe to use in Golden Morning Sunshine.)
1/4 cup dry milk
2 Tbsp. flour
dash salt
1 cup cold water
1 Tbsp. margarine
In a covered jar, combine flour and salt and mix well. Add water. Shake until all the ingredients are dissolved. Melt margarine in a 1 quart sauce pan. Stir in flour-milk mixture and cook over low heat until mixture thickens and starts to bubble. Keep stirring until thickened completely. Makes 1 cup.
Would you like to serve food that will lower your grocery bill and your family will love to eat?
Click here to get the Dining On A Dime Cookbook, with tasty recipes like this Golden Morning Sunshine Recipe and great tips to make your life easier and save you money!