This meatballs and mushroom gravy recipe makes a quick and easy home cooked meal! Just add a vegetable and you have the perfect easy dinner!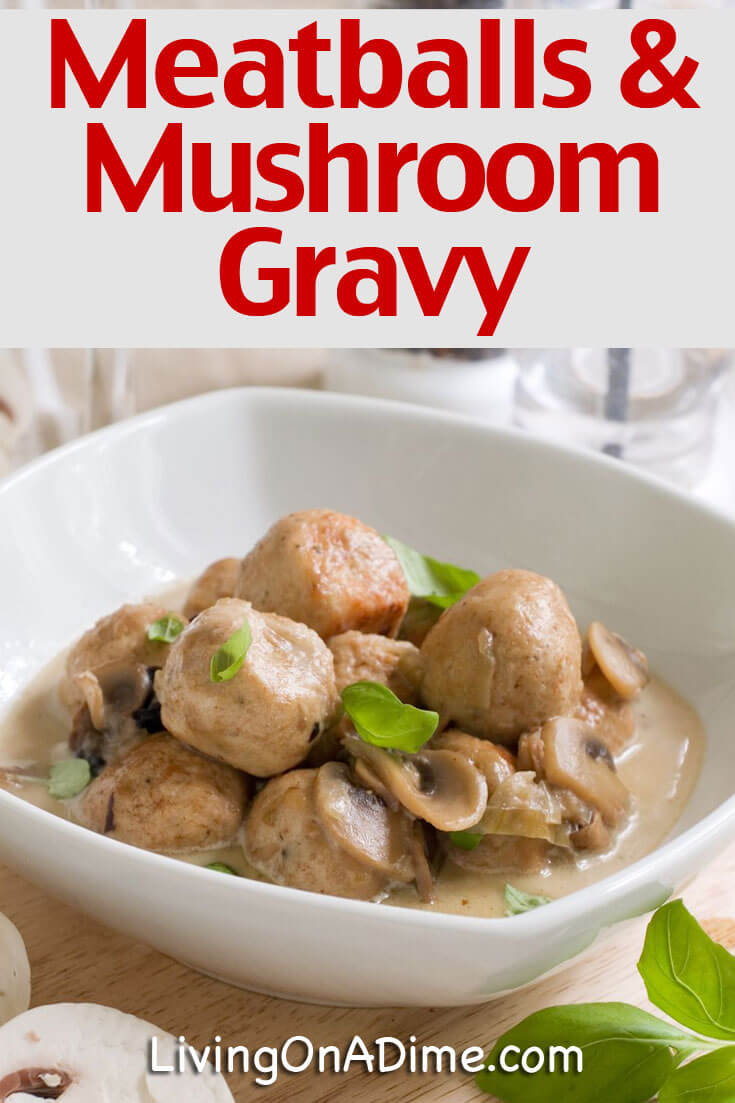 This meatball recipe with mushroom gravy is super easy comfort food to make that families love! Server it over mashed potatoes, rice or pasta along with a vegetable or salad and you'll have an easy and healthy meal that will definitely satisfy!
Meatballs And Mushroom Gravy Recipe
This meatball recipe was submitted by Roxie in Texas
1 pound ground beef
1/4 cup bread crumbs (dry)
1 egg, beaten
2 Tbsp. finely chopped onion
1/4 tsp salt
1/4 tsp pepper
Mix all ingredients together and form into small balls about 1 1/2 inches in diameter. (I form mine in a teaspoon.) Bake at 400 degrees for 10 -13 minutes. This makes about 40 meatballs.
Once the meatballs are finished baking, add the mushroom gravy as follows:
Mushroom Gravy
1 can of cream of mushroom soup
1 soup can full of milk
1 small can mushrooms, chopped (optional)
Whisk soup and milk together and pour over the cooked meatballs. Bake for about an hour at 300 degrees. Serve over mashed potatoes.
I have also made this with cheddar cheese soup. It's just as good, but it makes a different taste.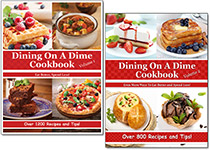 Would you like to serve food that will lower your grocery bill and your family will love to eat?
Click here to get our Dining On A Dime Cookbooks, with tasty recipes and great tips to make your life easier and save you money!