This easy homemade fudge brownies recipe makes delicious and tasty homemade brownies you can make using ingredients you already have at home! The kids love them and we also often make them as a special "Thank you" gift when someone does something nice for us and we want to let them know how much we appreciate it!
This recipe is in our Dining On A Dime Cookbook on page 281.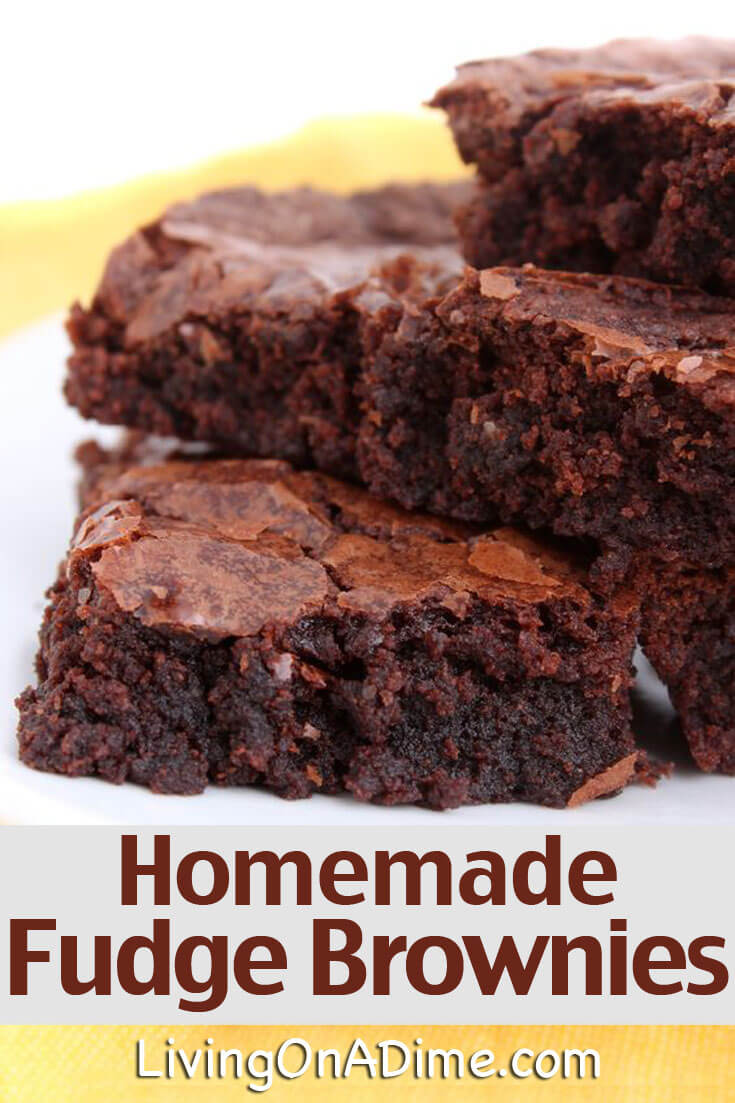 Easy Homemade Fudge Brownies Recipe
1 cup butter or margarine, melted
2 cups sugar
1/2 cup baking cocoa
4 eggs
1 cup flour
1 cup chopped nuts (optional)
In a bowl, mix the margarine, sugar and cocoa. Add the eggs and mix well. Stir in flour; mix well. Grease a 9×13 inch pan and pour the batter into the pan. Bake at 350 degrees for 30 minutes or until the brownies test done with a wooden pick. Cool in pan. Frost if desired.
Makes 18 brownies.
This easy homemade fudge brownies recipe is from our cookbook:
Would you like to serve food that will lower your grocery bill and your family will love to eat?
Click here to get the Dining On A Dime Cookbook, with tasty recipes and great tips to make your life easier and save you money!