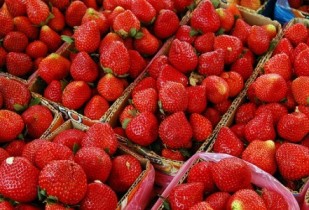 Freezer Guide
How long will groceries stay good in the freezer? Our Freezer Guide gives guidelines to how long foods can reasonably be stored in the freezer.
Meats
Beef – 12 months
Cooked Meats – 3 months
Ground Meats – 3 months
Lamb – 9 months
Liver – 2 months
Pork – 6 months
Poultry, raw – 6 months
Dairy
Butter, pasteurized – 6 months
Cheese – 6 months
Cream Cheese – 4 months
Ice Cream – 4 months
Whipping Cream – 3 months
Miscellaneous
Cakes, Cookies and Breads – 3 to 4 months
Coconut -12 months
Egg Whites, out of shell -12 months
Egg Yolks, out of shell – 3 months (Add 1/8 tsp. salt or 1/2 tsp. sugar for every 4 egg yolks)
Fruits and Juices – 12 months
Nuts – 12 months
Vegetables – 12 months
Things That Don't Freeze Well
Cooked egg whites
Mayonnaise Salad Dressings
Canned refrigerator biscuits, Danish rolls, cinnamon rolls, croissant dough (You can bake these and then freeze.)
Salad greens
Raw tomatoes (You can freeze raw tomatoes but they should only be used for cooking.)
Custards
Cream pies with meringue
Grapes (unless eating frozen)
For more money saving tips like these, along with hundreds of delicious quick and easy recipes, check out our Dining On A Dime Cookbook now!
Photo By:  mmchicago