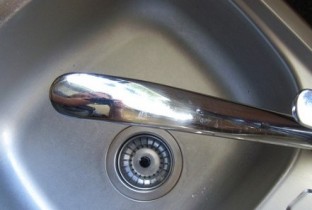 Cleaning Rust On A Sink
From: Sarah R.
Hi Tawra and Jill!
First of all, I would like to say that I am a new wife and your tips and money saving tricks have been extremely helpful now that we are trying to make it on are own! So thank you!
My question is… I left an empty can in the sink and now there is a circle of rust. I have tried using baking soda and scrubbing the heck out of it but it didn't even fade! Any ideas how I can get this stain out of my stainless steel sink?
Thanks so much!
Sarah
Try Comet. I had one and it got it out of mine. If that doesn't work Try CLR.
      -Tawra
Let a paste of lemon juice and salt set on it over night and then gently rub.
      -Jill