This easy oven fried chicken recipe with biscuits is a super easy way to make yummy fried chicken your family will love! It's a cheap and easy comfort food meal!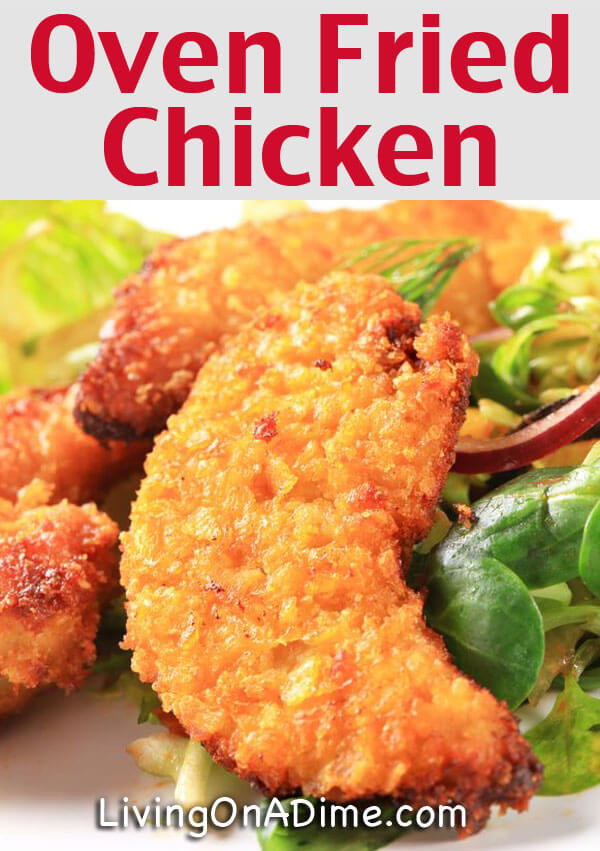 Tips:
If you use a lot of caramelized onions, make some extra and freeze for the next time you need them. They last 3 months in the freezer.
If you are having a party and will be serving ice cream, fill a muffin tin with cupcake papers and put a scoop of ice cream in each then refreeze. No more sticky hurried mess trying to dig out and serve ice cream while your guests (or impatient children) wait.
When making baked potatoes, make a few extra to peel and use the next day to make potato soup, potato salad  or fried potatoes.
Menu:
Oven Fried Chicken With Biscuits*
Candied Red Sweet Potatoes*
Corn
Celery/Green Pepper Sticks
Honey Spice Snaps*
Recipes: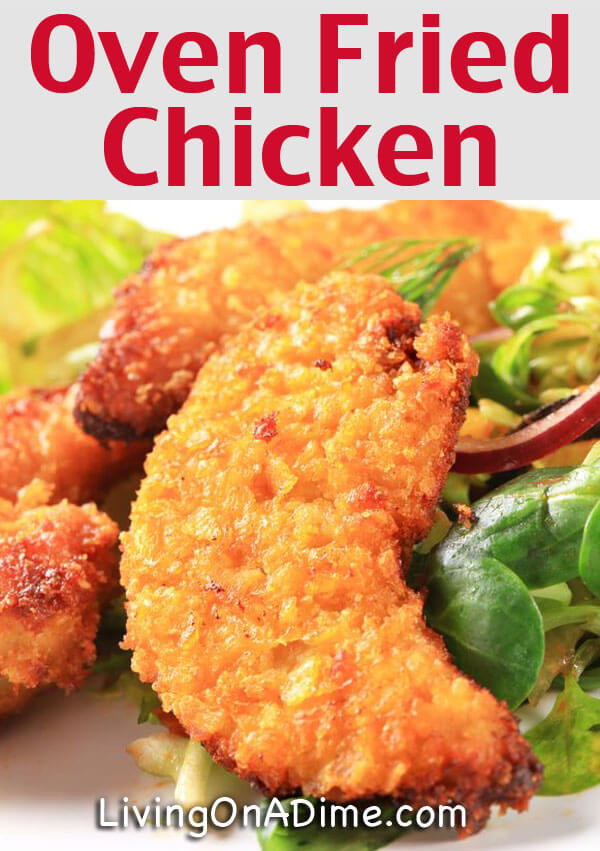 Oven Fried Chicken With Biscuits
4 -5 Tbsp. margarine (not butter)
4-6 pieces of chicken
1/2 cup baking mix
Salt and pepper
1 can refrigerator biscuits
Melt margarine in a 9×13 pan. Pour baking mix on a plate or in a plastic bag. Roll chicken in the margarine, then into baking mix and place back into the pan. Salt and pepper to taste. Bake at 375° for about 45 minutes, until the juices run clear.
About 5-10 minutes before the chicken is done, push the pieces of chicken tightly against one side of the pan and lay biscuits into the pan on the opposite side. Finish baking until the biscuits are brown.
Note: It's okay to lay the biscuits in the margarine and all in the bottom of the pan. That makes the biscuits margarine soaked and crispy. Oh, yum!
Candied Red Sweet Potatoes
1 cup sugar
1 cup water
1/2 cup margarine
3/4 cup red cinnamon candies (red hots)
2-3 sweet potatoes, peeled and sliced to 1 1/2″ thick
In a large skillet, heat sugar, water, candies and margarine to a boil. Carefully place sweet potatoes in a single layer in the hot syrup to cover the bottom of skillet. Cover and cook over medium heat until done and syrup is thick (about 1 hour). Baste several time with syrup while cooking.
Note: These can be prepared ahead of time and warmed up.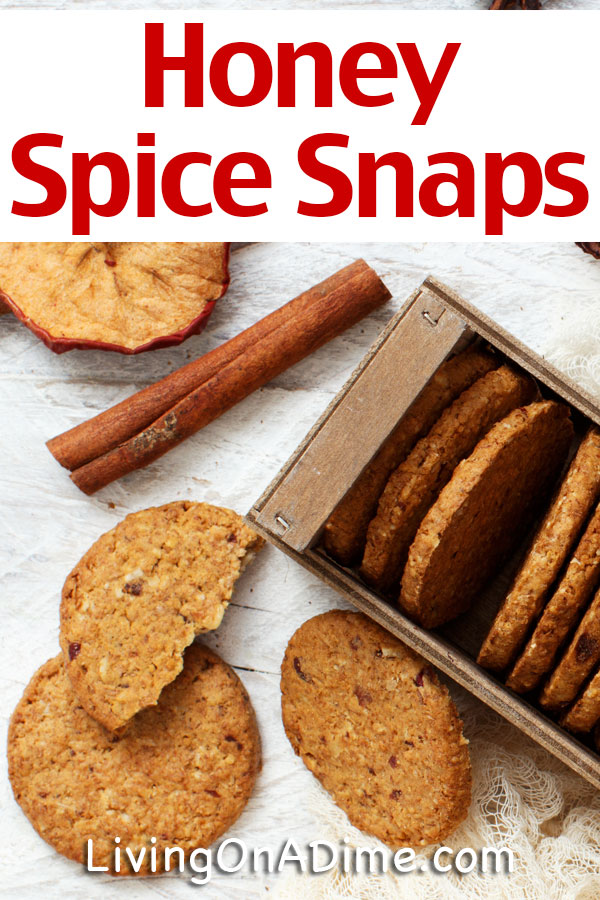 Honey Spice Snaps Cookie Recipe
1 cup brown sugar, packed
3/4 cup shortening
1 egg
1/4 cup honey or dark corn syrup
1 tsp. ginger
1/2 tsp. salt
1/2 tsp. cinnamon
1/4 tsp. cloves
1 1/2 tsp. soda
2 1/4 cups flour
In a mixing bowl, cream brown sugar and shortening. Add the egg and honey or corn syrup and mix well. Mix all the dry ingredients in a bowl. Stir into the sugar mixture until well blended. Shape into balls. Dip half the ball in water, then in sugar. Place sugar side up.
Bake on an ungreased cookie sheet at 350° for 12-15 minutes. Makes 2 dozen.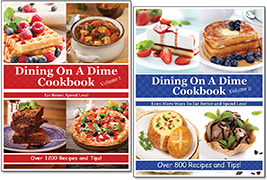 Would you like to serve food that will lower your grocery bill and your family will love to eat?
Click here to get our Dining On A Dime Cookbooks, with tasty recipes and great tips to make your life easier and save you money!