If you're in Northern Colorado or coming to Colorado on July, we'd like to invite you to a get together where we can meet you! BanDana Gramma will also be here so it should be a fun time! Read on for all the details!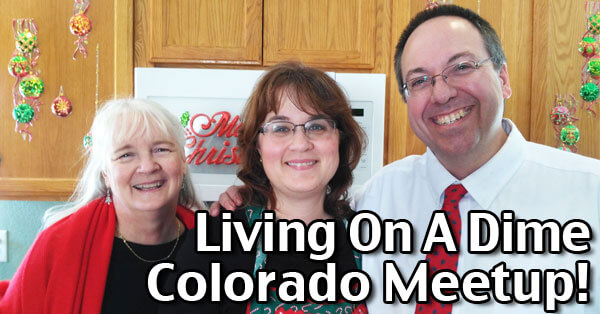 Living On A Dime Get Together!
With BanDana Gramma!
BanDana Gramma is coming to Colorado, so we thought it would be a great time to host a meetup! If you live here in Colorado or expect to be in the area, please stop by and say Hi! If you have any questions, please ask!
Here are the details:
When: July 1, 2018
Where: Founders Park, 2700 WCR 34 1/2, Mead, CO 80542 (Map Here)
Time: 10 am to 2pm
What To Bring: Chairs (if you can) and a dish to share for lunch. (Of course if you're from out of town, it's ok not to bring something.)
The park has a small shelter and a playground. Weather in Colorado is usually sunny and warm in July.
Please comment and let us know you are coming so we can get an approximate head count. Thanks!
Accommodations:
The closest two towns to us is Longmont Colorado and Firestone Colorado. We do not have any hotels in our town. There isn't any taxi service that I know of from those towns to Mead so you will probably have to rent a car.