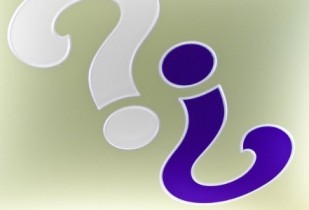 Figuring Out Your Grocery Budget
Marianne writes:
We have been trying to just spend $50 per week for our family, which is down to 3 people now, but I also did it when we had 4 at home. I find that I am more conscious about what I buy when I set a limit. I focus on the basics. If I don't need as many groceries that week, I just stock up on something that is on sale.

Do you have a monthly budget that you go by? For me, the planning and preparing ahead of time is what makes me more successful with my shopping. I am not saying this way is right for everyone… I was just curious if you tried to keep within a certain amount to feed your family or if you budget by the month or the year or just buy sales and don't worry about cost.

-Marianne
Jill: Marianne, I don't usually have a firm budget for my spending. I do plan so that I have a general idea of what meals I will make and then I get what I need for those meals. I'll also buy other things if there is a really good sale on something I know I will use. Most of my life, I have not had a regular predictable income and I have often had to readjust my spending not only month to month but week to week.
That is why a lot of the typical financial plans and methods don't work for me and why I don't believe in teaching that everyone should spend a set percentage or a set amount on certain things. The same plan doesn't work for everyone. People are different with different life circumstances so each person's method will necessarily be different from another. I think this is why so many people get frustrated when they finally get serious and try to get out of debt. They are trying to fit into a plan that just doesn't work for their situation, which is frustrating. It would be like me trying to fit into a size 2 dress. (Is there really anyone who fits into a size 0 or 2 dress?) It ain't gonna happen. Basic budget principles from one budget to another may be the same but you can't expect that specific amounts and percentages will work for everyone.
Also, different people spend their money differently. I am in my home all the time. I work here and live here and because I am sick, I don't get out often. I want a nice home because this is where I spend so much of my time, so my home is where I will put a good chunk of my money. Another person may spend long hours commuting and working away from home. That person may want to have a nice reliable, more comfortable car when all I need is my old clunker.
It is difficult to specify an exact amount for a food budget because I could say I spent $35 on my family of 4 but I may have 2 toddlers and a husband who eats very little. You may have 2 teenage boys and a husband who is a lumberjack, which would make your grocery budget significantly different than mine.
That being said, I do have enough control over my money that I always know about how much money is in my checking account and how much I will need to pay my bills, so I always have an approximate amount in mind that I know I can spend on groceries. For me, that amount fluctuates from month to month.
The biggest thing I did to control my grocery money was not so much making a plan or budget (although please use one if it works for you). I learned about serving nutritional meals– not organic, fat free or sugar free meals but meals that apply basic nutrition to regular food. I did things like give my kids a small glass of orange juice with the exact amount of vitamin C recommended for them for the day. I would include fruits and/or vegetables like potatoes, broccoli and carrots with each meal, following the food pyramid guidelines so they were more than covered.
What does that have to do with a food budget? Well, the human body needs just so much food to stay alive and be healthy. This means you have no choice but to spend a certain amount on food to keep your family alive. I could settle on a grocery budget of $10 which may sound impressive but if my family is starving then the budget isn't working. By watching our nutrients carefully, I didn't buy or feed my family any more food than what their bodies needed.
Many people just don't realize how much controlling portions and nutrients in their diets can save money on their food bills and make them healthier. Many Americans eat twice as much food as they actually need each day (and then many of them spend more money burning it off!). Even if it is organic, fat free or sugar free, they still eat too much.
This doesn't mean I sent my kids to bed hungry. Of course not. They got to have cookies and other treats sometimes like most kids but because I was so careful with their food and their bodies were satisfied by well balanced diets, they didn't have the continual cravings that many kids do.
Once, while visiting a national park, we got in the car to leave and a woman ran up to my window and said, "I know you are going to think I am crazy but I have been watching your family all day and I have never seen such a healthy looking family. What is your secret?"
I laughed and said, "My husband started his own business." I know she thought I was crazy after that! I meant that I didn't have much money to buy groceries so I had to be careful about what we ate, which helped us eat only what we really needed.
I'm not saying I always ruthlessly restrict everything I eat but when I need to tighten my belt, I'm especially careful about the portions that I eat.
Budgets are fine if they help you watch your money. Try not to make your budget too complicated. Consider that if you buy a baby crib and discover it comes with a 100 page book of instructions you get intimidated and want to give up before you even start. If you pull out sheet of paper with 5 easy steps, you're much more likely to succeed. That's exactly how you should think of a budget.
Regarding your budget of $50 per week, I'd say that is very conservative and if you're able to do it, that's great! If you had to increase it a little and if you could afford it, I wouldn't feel bad about it. Certainly as you noted, planning ahead is one of the best ways to save because it prepares you to keep an eye out for sales and other opportunities to save. Lack of planning, on the other hand is the main reason why so many people eat out more frequently or buy more convenience foods, which can significantly increase the amount a family spends on food.
Also, as I mentioned, I do generally have an idea how much I will allow myself to spend on food each month but for me, that amount fluctuates depending on the month. I do tend to spend less even when I can afford more so that when the opportunity for a great sale comes along, I have the money to be able to afford to stock up.
      -Jill
If you would like to know more of Jill's story about how she raised 2 teenagers on $500 per month, check out her book, Penny Pinching Mama.
photo by: valeriebb