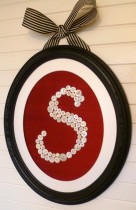 Mom found these last year and made one on a pillow for us last Christmas and I just LOVE it!!!
Here are several other button art ideas you could do for Christmas presents. It's so super simple!
All you do is:
Print out the letter you want on your computer in a super big font and the kind of font you want.
Cut it out.
Trace it on your fabric.
Lay out your buttons in the pattern that you want.
Carefully set your buttons to the side in the same order. (You may want to make another template to set them on next to your project.)
Start sewing the buttons on in order.
You're done!
Here are several examples of some I found. All of them would be easy to do and so cute! Tawra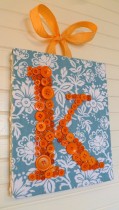 From: etsy.com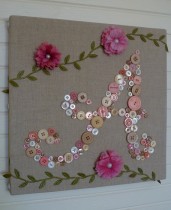 From: etsy.com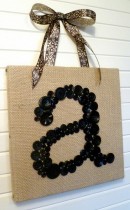 From: weheartit.com/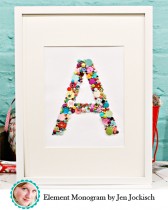 From: americancrafts.typepad.com/