This homemade apple breakfast cobbler recipe makes a yummy cobbler you can toss in the crockpot the night before and have a great breakfast in the morning! It's great any time, but sets an especially good mood when served during the holidays!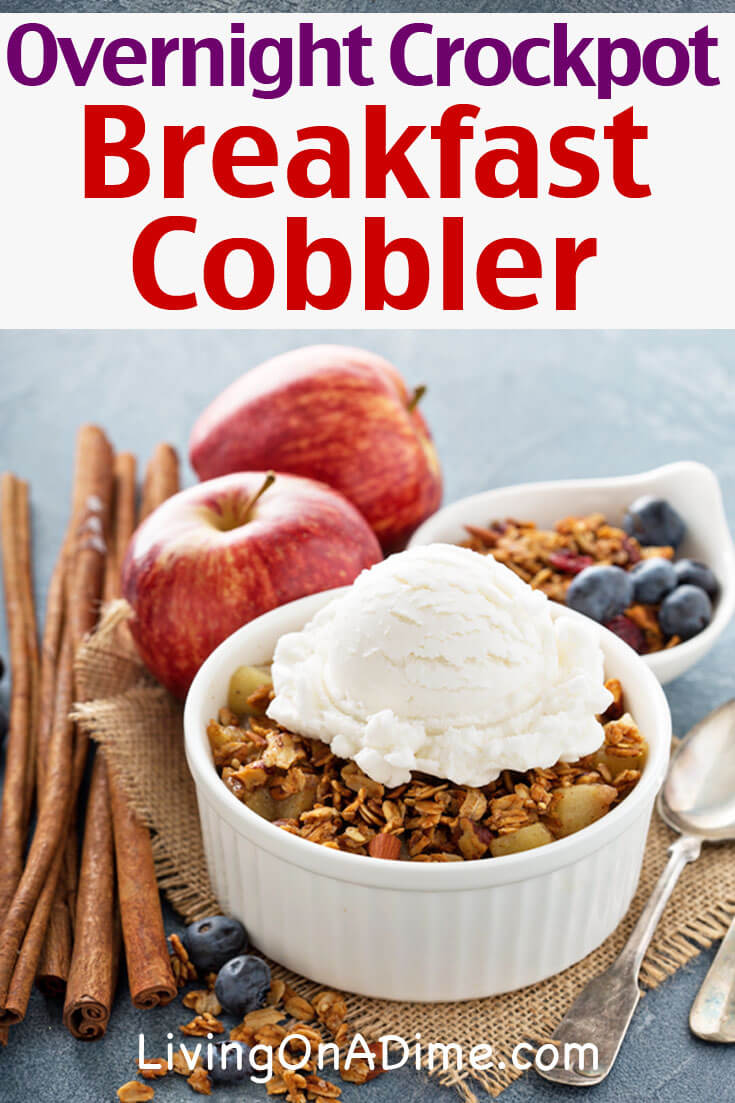 Homemade Apple Breakfast Cobbler Recipe
Didn't grandma tell you there's no better way to start your cold winter morning then with a hot bowl of cereal? Here is a quick and easy recipe which will be ready and waiting in the morning for you when you get up.
Breakfast Cobbler Recipe
4 medium-sized apples, peeled and sliced
1/4 cup honey
1 tsp cinnamon
2 tablespoons butter, melted
2 cups granola cereal
Place apples in slow cooker and mix in remaining ingredients. Cook in crock pot on low 7-9 hours (overnight) or on high 2-3 hours. Serve with milk for breakfast or ice cream or whipped cream after dinner. Garnish with fresh fruit.
Yield: 4 servings
Would you like to serve food that will lower your grocery bill and your family will love to eat?
Click here to get the Dining On A Dime Cookbook, with tasty recipes and great tips to make your life easier and save you money!