Here's how to make the perfect hard boiled eggs that are super easy to peel! For years I tried every method known to man. Then I found out the secret!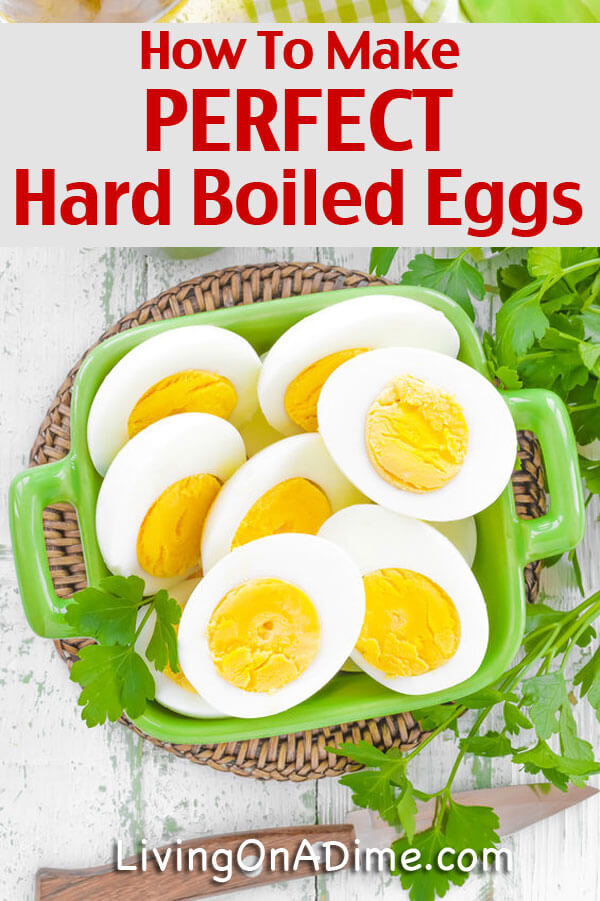 How To Make The Perfect Hard Boiled Eggs That You Can Actually Peel
I know Easter is a couple of weeks away but you need to buy your eggs now if you are going to hard boil them. For years I tried every method known to hard boil my eggs and have them peel easily. Nothing worked. Then I found out the secret.
The kids and I lived in the country for a while with our own chickens (That was a hoot. We were all afraid to touch them!). Anyway we did manage to pull the eggs out from under the hens and one of the first things I did was hard boil some.
What a mess. I couldn't get the shells off to save my life. After several weeks of hard boiled egg disasters I was talking to an older woman and telling her my egg woes when she said "The fresher the egg is, the harder it is to peel." Sure enough, she was right.
Over the years I have tested this theory by boiling a pan of eggs; half fresh and half a little older.  Each time I do it half of them will peel and the other half won't, no matter what method I use – starting them in cold water, rinsing them right away in cold water, bringing them to a boil and setting off the burner,adding vinegar and on and on. The older eggs would always peel like a breeze and the the new ones were a mess. So make your life easier on Easter morning and buy your eggs now.
       -Jill
From: Terri
Hello! Love your site. I have a tip for making hard boiled eggs. After your eggs have come to a boil, wait five minutes. Then turn the burner off and put a lid on it. In 20 minutes, you will have perfectly boiled eggs. Works every time!