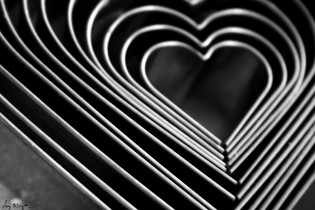 Bake your favorite pan of brownies and cut them into squares. Take a small cookie cutter, cut out the center and fill with frosting. Use a cookie cutter for each different holiday; a heart for Valentine's Day, a four leaf clover for St. Patrick's Day or an egg or a rabbit for Easter. You can also use the appropriate color of frosting for that holiday.
Make Rice Krispy treats. Using food coloring, color them red, green or pastel — once again, the colors for that holiday. When they are done, use a cookie cutter to cut them out into hearts, clovers, eggs, rabbits etc.
If you aren't an artist but would like to decorate a theme cake, try using your cookie cutters as a pattern. Lightly press the cookie cutter on to the frosting of the cake. You can then pipe frosting around the outline or fill in your pattern.
Make up some lemonade and stir into a little Kool Aid to color it – red (raspberry, strawberry, cherry flavor) for Valentine's Day, green (lime) for St. Patty's Day or blue for the 4th of July.
photo by: amymctigue