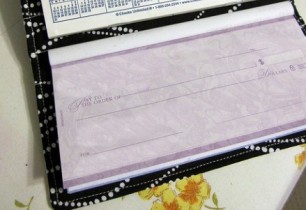 Christine S writes:
Hi there. I just got your newsletter about our heads being buried in the sand. We haven't balanced our checkbook since we've had it.

How do I start over and try this again? We really like our bank, but because of the trouble that we have had, I'm afraid they won't let us reopen another account with the same benefits – although I may be totally wrong.
First, I would ask your bank and just see what they say about opening another account. It would be easiest to start fresh and keep up with it. If you are able to do this, I recommend leaving the account open for a few months so you don't bounce a check if someone doesn't cash it right away.
Another thing you might consider is to ask the bank to help you to get it balanced. Many banks are more than happy to help you do it. If you haven't been writing down the checks in your register as you write them, you will only be able to get balanced on the ones that have already cleared the bank. If you have this problem, note the check numbers that have not cleared (the ones that the bank does not have a record of in the statements). You will be able to tell which one is the last one you wrote by looking at the number of the check in your checkbook that you have not yet written.
If the bank won't help you get it straightened out, I would just pay with cash and money orders for one month. In one month, all of your outstandings checks will probably have cleared. Then after all your checks clear start fresh. This may seem like a pain but if you get all your bills together, you can get a money order for each when you go to the grocery store. Even though you have to pay a fee for each money order, remember, you'll only be doing it for a month and the fees will be a lot cheaper than bouncing checks (or paying the "overdraft priveledge" fee).
Then I would start fresh and balance it every month when you get your statement. If you have too many checks to balance and that's why you gave up in the first place then only use checks to pay your major bills (the mortgage, utilities etc.) and use cash for everyday spending (all your groceries, trips to Wal-mart, gas, etc.).
-Tawra
photo by: heidielliott