Check Out Our Dining On A Dime Cookbooks!
Dining On a Dime Volume 1 and Volume 2 will be arriving in September!
Get 25% Off NOW when you use Coupon Code SAVE25
Learn More Here!
Latest Posts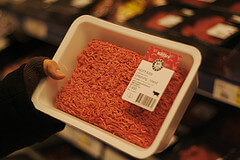 Beef Hash Recipe1/2 lb. ground beef 1 large onion, chopped 1 large green pepper, chopped 1 (16 oz.) can tomatoes, cut 1/2 cup regular rice, uncooked 2 tsp. chili powder1/2…

Sign up for our free newsletter and get our
22 Dinners In 20 Minutes!
Free e-cookbook
(No strings attached.)
Popular Recipe Categories