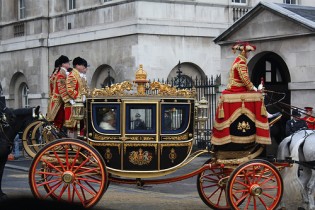 Free "When Queens Ride By" e-book and Welcome Back!
Hello Readers,
For the last couple months, our newsletter service was unable to deliver the Living On A Dime newsletter to our subscribers who use the Roadrunner Internet Service Provider. Many of you contacted us asking why you were no longer receiving the newsletter. We spent many hours on the phone with the newsletter service over the last 2 months checking on their progress in correcting the problem.
I'm happy to say that our newsletter service just informed us that the problem is resolved, so we would like to welcome back our long lost friends! We missed you!
To celebrate and to say thank you for your patience, we'd like to offer our readers a free "When Queens Ride By" e-book.
Right click here to download your free "When Queens Ride By" e-book.
Download Note: When you try to download, we recommend RIGHT clicking the download button, clicking "Save as" and then saving the e-book to your computer. This allows you to tell the computer where to save the file. Then you should be able to double click the e-book file where you saved it on your computer and it should open with Adobe Reader.
If you missed the last two months' newsletters, you can catch up by reading them here.
To all of our readers: If you ever notice that you're not receiving the Living On A Dime Newsletter, please let us know and/or check our Frequently Asked Questions page! Often, there's an easy fix for the problem, but occasionally, there's a big problem and we often only find out when readers report it to us. Thanks!
If you have never subscribed to our FREE Newsletter, fill out the form below and click "Submit". It's free, we don't sell or share your e-mail address with anyone and, if you find it's not for you, you can unsubscribe any time!
Have a wonderful day!
-Tawra, Jill and Mike
photo by: robertsharp59