Here are a bunch of traditional Thanksgiving recipes for holiday favorites like sweet potato casserole, homemade stuffing, turkey gravy and homemade pies!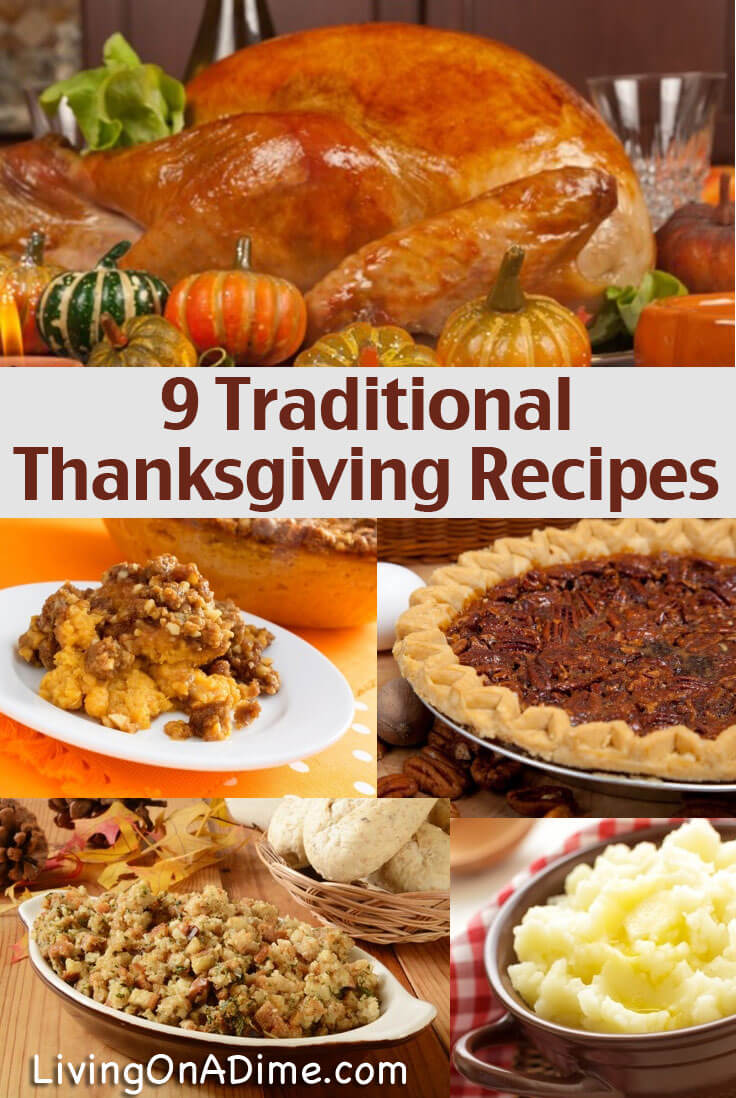 8 Traditional Thanksgiving Recipes
For those of you just need just the basic side dishes and desserts for your Thanksgiving dinner, here are a bunch of traditional Thanksgiving recipes all in one spot.
If you need a fantastic roast turkey recipe or you need to know how to roast a turkey, you can find it here!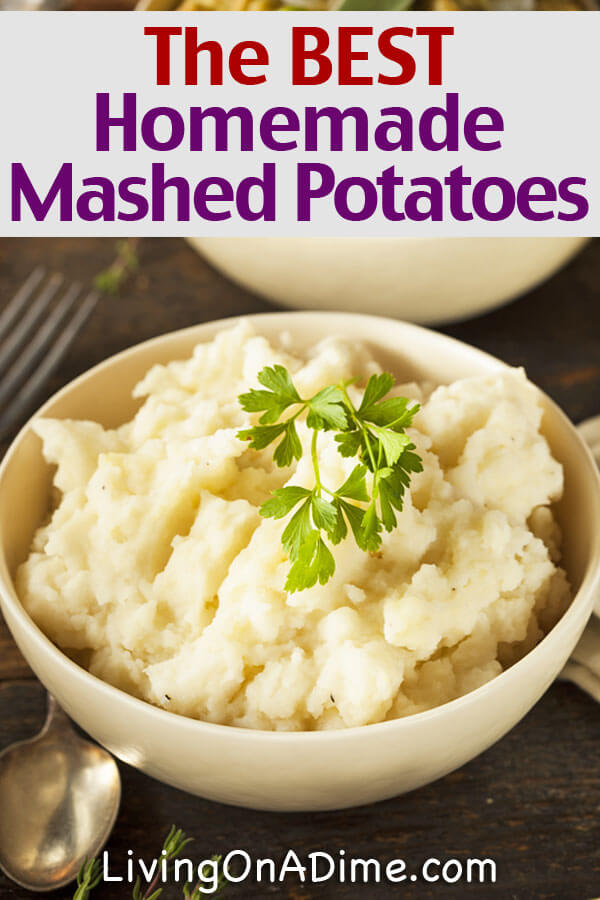 The BEST Homemade Mashed Potatoes
5 large potatoes, peeled and cubed
2 Tbsp. sugar
2 Tbsp. butter
1 tsp. salt
1/2 cup milk
In a large saucepan, place potatoes and enough water to cover the potatoes. Bring to a boil. Reduce heat. Cover and simmer until potatoes are tender (about 10-15 minutes depending on your altitude). Drain. Transfer potatoes to a mixing bowl and mash. I use a hand mixer for this but you can use a potato masher.  Add butter, milk, sugar and salt. Beat until smooth. Serves 5-6.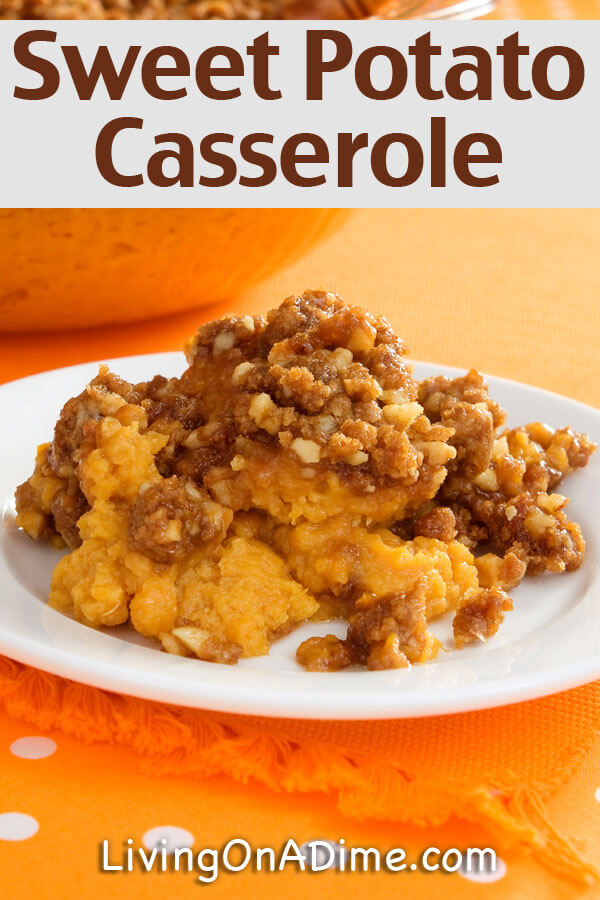 Sweet Potato Casserole
3 cups sweet potatoes, mashed
1/2 cup butter or margarine, melted
3/4 cup sugar
2 eggs
1 Tbsp. vanilla
Topping
1 cup brown sugar, packed
1 cup pecans
1/2 cup flour
1/3 cup butter, melted
Mix all the ingredients and put in a buttered 9×9 casserole dish. Sprinkle on topping. Bake uncovered at 350 degrees for 20 minutes. This is a great dish for holiday dinners and potlucks because it can be made the day before and then baked the next day. Serves 8-9.
Homemade Stuffing Recipe
This is my Grandma Tatum's stuffing recipe (Jill's Mom). It is one of my favorite traditional Thanksgiving recipes! It has been in our family for years and is a family favorite! -Tawra
I have hesitated to include our stuffing recipe because it is one of those recipes where it is hard to give exact measurements. You can adjust any of these ingredients to suit your taste and if you want, you can add different things to the dish.
For example, you can replace some of the bread with cornbread or you can add mushrooms, celery, apples, or giblets and many other things according to your own taste. This is one of those recipes that looks complicated but is really easy once you make it.
For a drier stuffing, use less liquid and for a moister dressing, add more butter. Butter doesn't evaporate and won't make your dressing "soggy" instead of moist the way liquid will. You can also add a little milk if the stuffing seems too dry.
When you bake stuffing inside a turkey or if you cook it in a covered pan, it won't dry out so keep this in mind when testing for moistness.
If you want your stuffing to be fluffier, beat the eggs in the recipe before adding.
Here is the basic homemade stuffing recipe:
8-10 cups dried bread, cubed or torn (You can use anything including hot dog buns, dinner rolls or French bread.)
1/2-1 lb. pork sausage
1/2-1 onion (or onion powder to taste)
3 eggs, slightly beaten
1 1/2 cups broth*
1 chicken bouillon cube
1/4-1/2 cup margarine
3 heaping tsp. ground sage
salt and pepper
1 small bag or box of seasoned croutons
Cube and tear bread, place in a very large mixing bowl and let it set out overnight if not dry enough. Fry sausage and onion. I don't like celery in my dressing but if you do you can add it at this time. Drain and add to the bowl of bread. Pour broth into a large measuring cup. Add margarine and bouillon cube and heat in the microwave to melt margarine and bouillon cubes. Pour this mixture and eggs over bread. Add sage, salt, pepper and onion powder if not using onions and croutons. Using your hands, mush it all together until well mixed. Place in a well greased casserole dish or pan. Cover. Bake at 350 degrees for 30-45 minutes.
If you like your stuffing soft on the inside with a crispy crust, just remove the cover for the last 15 minutes. If your dressing seems too dry, add a little milk for more moisture.
*For broth, I simmer the neck and giblets in a pan of water for an hour or two as soon as I take them out of the turkey. Then I use this water and some broth from my turkey, which has been cooking, to make my 1 1/2 cups.
If you are baking your stuffing in the turkey and can't tell if it is done, just test with a meat thermometer and it should be 165 degrees.
Turkey Gravy
3-4 cups turkey juices/drippings
1/4 cup flour
Salt, pepper to taste
Pour turkey juices/drippings into a saucepan. Whisk in flour. Add salt and pepper. Simmer for about 15 minutes, stirring once in a while until it is the right consistency.
If the gravy is too strong or you need to stretch it just a little, you can add a small amount of water. Another way I used to make turkey gravy (either way works) is to dissolve the flour in 1/2 cup of cold water and then whisk it into the turkey juices.
Pie Crust
3 cups flour
1/2 tsp. salt
2 Tbsp. sugar
1 1/4 cups shortening, cold
1 egg, cold
1 Tbsp. vinegar, cold
5 Tbsp. water, cold
sugar
Mix flour, salt and sugar in a bowl. Cut in shortening with a pastry blender or 2 knives (I use my fingers). Add egg, vinegar and 3 tablespoons water. Mix lightly. If dough is too dry, add more water. Mix with hands. Don't over mix. Mix just until the dough sticks together.
Divide into thirds. Roll out to make 3 pies crusts. When using the crust for the top of the pie, sprinkle sugar on top and poke with a few steam holes. Crust can be frozen in balls and then defrosted and rolled out when ready to use. Makes 3 crusts.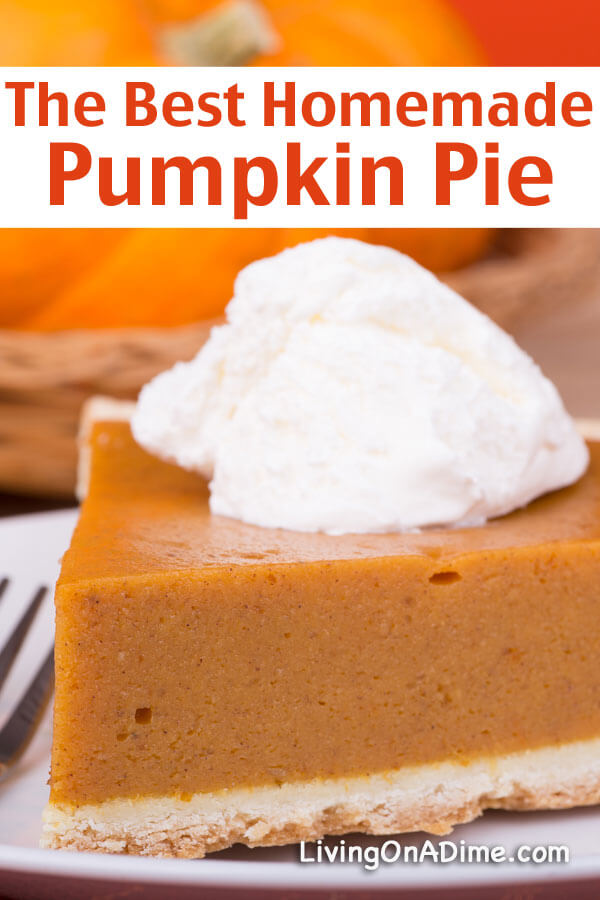 The Best Pumpkin Pie Recipe
1 pie crust
2 eggs
1 (15 oz.) can pumpkin
3/4 cup sugar
1/2 tsp. salt
1 tsp. cinnamon
1/2 tsp. ground ginger
1/4 tsp. ground cloves
1 (12 oz.) can evaporated milk
Bake pie crust at 350 degrees for 1-2 minutes until crust starts to puff with small bubbles. Watch carefully. Then remove from the oven. Blend all ingredients together in a bowl. Pour into pie crust and bake at 425 degrees for 15 minutes. Then turn the oven down to 350 degrees for 45 minutes. When a knife is inserted into the center of the pie and comes out clean, it is done. Makes one pie.
Pecan Pie
1 stick butter
1 cup light corn syrup
1 cup sugar
3 large eggs
1/2 tsp. lemon juice
1 tsp. vanilla
dash of salt
1 1/4 cups pecans, chopped
1 (8-9 inch) unbaked pie crust
Brown butter in a pan until golden brown. Do not burn. Cool. Add other ingredients in order given in a separate bowl. Mix well. Blend in cooled butter well. Pour into pie crust. Bake 10 minutes at 425 degrees and then 40 minutes at 325 degrees. Makes one pie.
Would you like to serve food that will lower your grocery bill and your family will love to eat?
Click here to get the Dining On A Dime Cookbook, with tasty recipes and great tips to make your life easier and save you money!