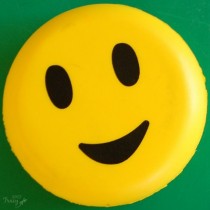 Secret 1
I have never made a resolution in my life mostly because I know like others, I will probably last about 2 weeks in keeping them. : ) But I ran across these quotes that I thought would be perfect to practice this coming year.
Secret 2
I have seen this first quote and I think it was told to the people of England during the war. It was Keep Calm and Carry on. As much as I liked that version I like this version even better. I would love for this to be the motto of our website.
Keep Calm and Make It Work
Secret 3
I am not sure who wrote this second quote but think of what things would be like if everyone would forget their personal resolutions, ones like "I want to eat healthier", "I want to lose weight" or "I want to get out of debt", and instead try to practice the things listed below each day. Not only would they be better for it but so would others.
How To Have a Lovely Day
Smile at Strangers
Slow Down
Say Thank You
Give Lots of Compliments
Dress Nicely
Wear Perfume (smell nice)
Observe and Listen
Be Charming
Laugh
Wish Others a Lovely Day
  photo by: xtheowl